Alcohol-free movement grows and breweries are on board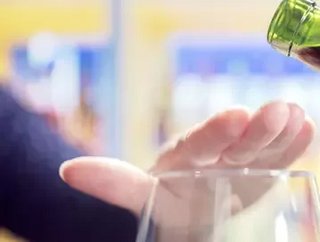 As alcohol-free drinks rise in popularity, brands are moving to supply the demand with alcohol-free beverages and new businesses are creating their own
Dates on the calendar are reserved for alcohol-free campaigns, from Dry January to Sober October, giving participating individuals an opportunity to stretch themselves, save money and conserve their health.
However, over the pandemic, many people have used the opportunity of being shut away from society for months on end, to reflect on unhealthy behaviors and some are giving up alcohol. 
UK supermarkets saw a 51% rise in low alcohol or alcohol-free beer, cider and wine over the past year. According to Public Health Scotland, the amount of alcohol sold per person in 2020 reached its lowest level for a quarter of a century. 
Breweries rush to cater to rising alcohol-free trend
Many alcohol breweries have noticed a shift in attitudes towards a preference for non-alcoholic beverages and are keeping up with consumers. 
Major brewers of beloved beers, wines and spirits are launching non-alcoholic versions of their best-selling products. 
New businesses exclusively selling alcohol-free products are springing up too.
"Drinking this stuff is fun, it's cool and it is not [unfashionable] like it used to be," said Irene Falcone, founder of non-alcoholic Sans Drinks, founded in 2020. 
Meanwhile, the Irish classic, Guinness, has created Guinness 0.0 a non-alcoholic beer which looks and tastes like a regular Guinness, but with zero alcohol.
"Guinness has always maintained the upmost commitment to quality", said Alan McAleenan, Marketing Director, Guinness Ireland. "We are 100% confident that consumers' expectations of our quality standards will be met with our new non-alcoholic Guinness 0.0. We are delighted to bring Guinness MicroDraught, another world-first innovation from Guinness, to pubs around the island of Ireland, meaning that consumers will now have the chance to enjoy a beautiful, non-alcoholic Guinness 0.0, whether in pub or at-home, this summer."
Breweries want to keep options open for loyal customers who may choose to cut ties with alcohol altogether, cut it out for a month, or just occasionally and offer delicious non-alcoholic alternatives. 
Heineken beer bottle removed by Muslim player Paul Pogba
As entrepreneur Falcone said, it's never been cooler to be alcohol-free and there are plenty of teetotal public figures, some who have survived alcoholism, such as singer Lily Allen and actor Daniel Radcliffe and others who simply don't enjoy it or refrain from alcohol for cultural reasons. 
During the UEFA European Championships, French Muslim player Paul Pogba, named man of the match in a 1-0 victory against Germany, took his seat behind a bottle of Heineken beer at a press conference and removed the beer from his sight. 
This took place following Cristiano Ronaldo removing Coca-Cola bottles in a pre-match press conference. 
Although Coca-Cola released a statement saying that "everyone is entitled to their drink preferences", Heineken has not yet responded, but has offered a non-alcoholic version of its drink since 2017.