600m bottles of Chinese wine on the Great Wall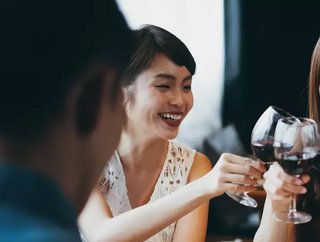 The Ningxia Hui Autonomous Region hopes to become China's answer to the Bordeaux region in wine production
China makes everything else, why not wine? 
Following a visit from President Xi Jinping to the Ningxia Hui Autonomous Region, agriculturalists in the north-east of China want to adapt the area into one similar to the Bordeaux wine growing region in France, which sits at the same latitude. 
By 2035, the Ningxia Helan Mountains region wants to produce 600m bottles of wine, worth 20b yuan ($3b), for domestic consumption and exportation.
One of the reasons for this new ambition is to make up the wine market formally occupied by Australian brands, after China imposed up to 218% tariffs in 2020. 
Currently, China ranks 6th in world wine consumption and 10th in litre production.
China's plan to export wine from Ningxia Helan Mountains
Wine exports from the Ningxia Autonomous Region increased 46.4% to 2.65 million yuan (about $ 414,100) during the coronavirus outbreak last year. Major export destinations included:
The USA

The European Union

Australia 

Japan
However, international exports will only account for only 10% - 20% of wine production, as China enjoys the fruits of its labour.  
"If this goal is achieved, the hills east of the Helan Mountains will be an internationally important and influential production area on a scale comparable to that of Bordeaux," said Sui Penfei the Director of International Cooperation, Chinese Ministry of Agriculture.
In addition, this has made the region popular with tourists. 
Bordeaux wine jeopardised by unusual weather while Australian wine faces trade war 
Competition with Bordeaux comes at a time when the French wine industry is suffering from the impact of an unusual spring. 
It has been reported that as many as 80% of French vineyards have suffered damage by an unusually thick frost, which ran well into the 2021 spring.
Over in the Southern Hemisphere, Australia hopes to resolve the tariff issue with China, as the country had been Australia's top market for wine.