Top Ten Global Beverage Companies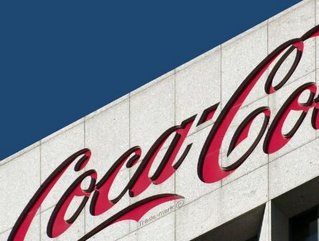 10. Dr. Pepper Snapple Group Snapple brings back fond memories from the 1990s, but Dr. Pepper Snapple Group is more than j...
10. Dr. Pepper Snapple Group
Snapple brings back fond memories from the 1990s, but Dr. Pepper Snapple Group is more than just nostalgia: the Cadbury Schweppes spin-off is home to core top-selling brands like Dr. Pepper (obvs), Canada Dry, A&W and Sunkist along with fan favorites like 7-Up, Squirt, and Hawaiian Punch. This dark horse brand raked in nearly $6 billion in sales in 2012.
9. Pernod-Ricard
Pernod-Ricard boasts that nineteen of its brands, including its Absolut Vodka and Jameson Irish whiskey, rank among the world's top 100 beverages of choice. The corporation has seen explosive growth in Asia in recent years, helping Pernod-Ricard secure 8.2 billion Euro ($10.6 billion USD) in 2012 net sales.
8. Carlsberg Group
Danish brewing company Carlsberg Group holds a healthy share in the global beverage market, between its flagship brand and its portfolio of regional brews like In 2012 Carlsberg rode the rising tide of the cider market with its best-selling Somersby Cider, helping the company generate DKK 67.2 billion ($11.6 billion USD) in revenue by the year's end.
7. Diageo
Not only is London-based beverage company Diageo the largest single producer of spirits in the world and the force behind best-selling brands like Smirnoff and Johnnie Walker – it also holds distribution rights to Jose Cuervo and financial stakes in Hennessy and Veuve Clicquot. Between these strengths, Diageo collected a cool $14.6 billion in sales throughout 2012.
6. Heineken NV
Heineken N.V. is best known for its namesake flagship, but its total portfolio of 170 global and regional brands from Amstel to Tiger Beer and Birra Moretti places it among the world's biggest brewing companies. In 2012, Heineken held down its reputation with a reported 18.4 billion Euro ($23.9 billion USD) in revenue EBIT.
5. SAB Miller
Brewery brand SAB Miller may hold global household names like Miller Genuine Draft and Peroni, but those aren't its only tricks – the brand also boosts business through bottling partnerships with brands like Coca-Cola. That extra effort has paid off: SAB Miller reported a Group Revenue (EBIT) of $31.4 billion for its 2012 Fiscal Year, up from $28.3 billion in 2011. 
4. AB InBev
Anheuser-Busch InBev may be experiencing some bumps in the road, between accusations of watery beer and its tumultuous quest to acquire Mexico City-based beverage company Grupo Modelo, but those bumps haven't slowed down sales: AB InBev reported a modest improvement in its total revenue, comparing $39.8 billion in 2012 to $39 billion the year before.
3. PepsiCo
PepsiCo may be half Frito-Lay, but the corporation still splits its attention fairly between snacks and beverages like Pepsi, Sierra Mist, Tropicana and Aquafina. Of the company's $65.5 billion total net revenue in 2012, $41.5 billion comes from a combination of PepsiCo's Americas Beverages branch and its efforts in Europe, Asia, the Middle East and Africa.
2. Nestlé SA
Nestlé SA consistently tops the revenue charts for global food companies – and a lot of that revenue comes from the beverage sector. Between Nestlé Waters (which include brands like Perrier and S. Pellegrino), the corporation's successful global coffee brands like Nespresso and Nescafé, and its milk-based brands like Carnation, comprise nearly $48 billion USD of Nestlé's $96.8 billion total sales in 2012.
1. Coca-Cola
Coca-Cola: it's a brand the whole world can recognize, and an awful lot of sustained consumer interest and sales come along with that name brand recognition. Coca-Cola Company does especially well for itself considering the fact that, in an age of diversification, it continues to overwhelmingly stick with beverages. That's not to say that Coca-Cola's portfolio isn't diverse in its own way – soft drinks like Coke, Fanta and Pibb Xtra (R.I.P. original Mr. Pibb); juices like Minute Maid and Odwalla; energy drinks from Rockstar to Full Throttle, and even old school sports drinks like Powerade are all under the Coca-Cola Company umbrella. The company is even in on the water game with Dasani and iced coffee with Georgia Club.  All of these brands – over 500 brands in 200 countries – add up to a lot of different revenue streams. In 2012, they added up to total net revenue of $48.01 billion, improving on $46.5 billion the year before. Well done, Coca-Cola.