Top 10 Food Trends to Look Out For in 2015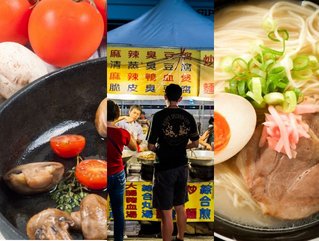 Check out the latest issue of F...
It's that time of year again: time to crack open a fresh new calendar and start looking forward to what's in store for the industry in the months ahead. Every year, experts offer their ideas and predictions on which trends will sweep the food and beverage sectors—and every year, it's fun to sift through all of these predictions and guess which ones will really take hold. Here are our ten favorite expert predictions for 2015 food trends that we sincerely hope will come to pass:  
10. The Savory Side of Vegetables
A healthy helping of vegetables never goes out of style, but what does change is the lineup of vegetables that are on trend each year.  McCormick Foods is predicting an increase in popularity for vegetables with a savory "umami" profile—think mushrooms, tomatoes, sweet potatoes, and nori. These could appear as the focal point of a dish, or as a key supporting ingredient to add some meaty richness to your meal.
9. Fast Casual Goes Upscale
Fast casual dining has mostly been the domain of restaurant chains and franchises, selling exactly what they promise—a quick and laid-back casual experience. But with the major success of fast casual in recent years, Baum + Whiteman predicts that those chains could be facing some stiff competition soon as fine dining personalities from José Andres to Spike Mendelsohn have started getting involved.
8. Rise of the Night Market
Farmer's markets have been trendy for a couple of years now, but moving into the future we're branching out into alternative ways to bring vendors directly to consumers. One alternative that has caught the eye of many food industry experts is the vibrant and bustling night market, a popular institution in Asian countries that is gaining traction in Western culture. We're already seeing some significant examples of this trend cropping up in our own office's hometown, and are looking forward to its growth.
7. Fermented Foods Increase Their Following
In 2015, a culinary passion for pickling is going a step farther: according to experts, fermented foods are going to be the hot commodity.  Obviously beer is a given, but what can we expect beyond that? Supermarket Guru Phil Lempert predicts live culture-packed digestive helpers like sauerkraut, tempeh, and yogurt gaining in popularity. We could probably add fermented kimchi to the list as well, though we'd be surprise if the really niche items like natto (Japanese fermented soybeans) enter the mainstream market of Western cuisine. 
6. A Revolution in Product Labeling
In November, the FDA released a sweeping official mandate that all chain restaurants, convenience stores, supermarkets, and movie theaters with more than 20 locations must offer clear and accurate calorie labeling. This is a big deal, but the big question is how it will affect the way that all of these establishments do business over the next year—for starters, we're expecting to inspire a wider variety of lower-calorie options.
5. Charcoal as an Ingredient
We were totally on board with Burger King Japan's charcoal-infused Kuro Burger, so we're pretty excited about this prediction. Sterling-Rice Group is anticipating a rise in restaurants and manufacturers using Asian-influenced "ancient styles of charcoal," like Japanese kilned binchotan and Thai charcoal, in a range of ways—we may start to see more wood charcoal used as both as a tool to grill dishes at high heat and directly in foods as a visually enhancing ingredient.
4. Increased Commercialization of "Craft"
When something is successful, everyone wants a piece of the pie. One of the best examples of this sentiment at work is the craft food and beverage industry, especially craft beer. Global businesses like Anheuser-Busch InBev and SAB Miller are scrambling to acquire small brands and launch smaller-batch products in an effort to play a meaningful part of the craft beer industry, to the point where industry insiders might soon have to reevaluate what exactly it means to be a "craft" producer at all before the word becomes so diluted that it loses all meaning. But don't expect this to stick to beer alone—it's predicted that chain restaurants could also apply this craft label to pies, pastries, and anything else with a homemade feel.
3. Spicy Ramen is the Hottest Buzzword
Baum + Whiteman has a lot of buzzwords to look out for this coming year, but if there's one we're most eagerly anticipating it's this one: "upscaling even spicier ramen noodles, Japanese or cross-cultural." We're always up for spicy ramen, and new modernized or cross-cultural spins on the ramen tradition sound wildly intriguing. McCormick's prediction of a rise in the use of spices like shichimi togarashi only seems to confirm that this trend is on its way in.
2. Ugly Fruits and Vegetables Get a Second Chance
Studies uncovered an ugly statistic this year: a lot of food waste has come from producers preemptively rejecting and discarding less-than-perfect fruits and vegetables, anticipating that consumers only want the most aesthetically perfect selections. But today, when it comes to evoking negative consumer reactions, misshapen or blemished fruits are nothing compared to being seen as a company that wastes product and makes no efforts to improve its carbon footprint. As consumers increasingly look for less processed and more "real" traceable foods from their grocers and restaurants, we expect that many companies are going to embrace irregular produce as a hallmark of the fruit or vegetable's authenticity and non-GMO realness.
1. Rise of the Machines
Technology in the form of touch screen tablet menus and mobile ordering apps seem on the rise across a wide range of restaurants, from QSR franchises to casual and family dining chains. Meanwhile, in the grocery and convenience store retail sector, there is an increased interest in utilizing technology like beacons. More rewarding consumer loyalty programs and more sophisticated mobile apps are becoming mainstream across both sectors.
Driven by Millennials and their demand for convenience, experts are predicting that restaurants will be taking this trend even farther over the next year. Baum + Whitman thinks that restaurants might start making use of location-based technology and face recognition technology to give diners a more efficient and personalized experience. High-tech commerce strategies like Apple Pay will likely become more commonplace as well. It may not affect the way food will taste in 2015, but it's certainly affecting the way we consume it. 
Let's Connect!