Top 10 Chocolate Gift Sets for Valentines Day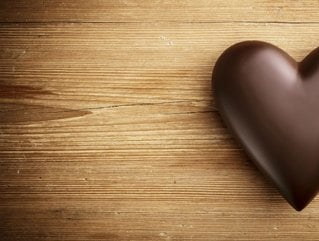 February 14th is right around the corner, and chocolate season is in full swing.  According to the National Confectioners Association...
February 14th is right around the corner, and chocolate season is in full swing.
 According to the National Confectioners Association, Valentine's Day is a billion dollar industry— $1.057 billion to be exact, a 1.9 percent projected increase this year over 2013.  83 percent of consumers in the United States are expected to buy chocolate for a loved one (or themselves) around Valentine's Day and a considerable majority preferring confections over flowers. It's not hard to see why: flowers are pretty, but most of them aren't nearly as delicious or shareable as chocolate.
The amount of chocolate on the market around Valentine's Day can be overwhelming, but there are always some that truly stand out. These ten selections are sure to make your Valentine's Day extra special.
1. Chuao True Love Chocolate Tower [$95]
"Chuao Chocolatier is on a mission to bring joy to all by arousing the senses with delicious chocolate experiences," states the Carlsbad, CA-based craft chocolatier. The True Love Chocolate Tower is proof of that mission in action, offering one decadent delight after another. On the base level is a 30-piece Aphrodisiac Heart Bonbon Collection, an assortment of chocolate-coated caramels infused with aphrodisiac flavors like rosemary, strawberry and passion fruit.
Up one level is a 36-piece ChocoPod gift set—not as overtly romantic, but an ultra-fun diversion featuring four of every chocolate mini-bar Chuao has to offer. (Not that the sea salt-laced Potato Chip bar or the spicy and shocking pop rock-filled Firecracker bar aren't plenty sexy as well, at least to us.) At the top of the tower sits the Love Child box, 12 strawberries covered in port wine-infused dark chocolate ganache—an ultimate V-Day prize. Even better: every piece is made with ethically sourced cacao and all natural ingredients.
2. Vosges: The Crush Tower [$65]
Nothing is as sweetly romantic as pastel pink heart-shaped bonbons filled with creamy fleur de sel caramel. On the other hand, nothing's quite as sexy and alluring as dark chocolate heart-shaped truffles filled with an assortment of aphrodisiac flavors like rose water, chipotle chili and cinnamon, or Piper Heidsieck Brut Rosé Sauvage Champagne. A stack of two heart-shaped boxes—one box featuring 6 caramel bonbons from the Envoûté collection, and the other filled with 13 aphrodisiac truffles from its Volupté collection—the Crush Tower from Vosges Haut-Chocolat is the best of both worlds.
3. Lake Champlain Chocolate Love is Sweet Gift Basket [$65]
Is your sweetheart passionate about artfully handcrafted goods made with locally sourced ingredients? Vermont-based Lake Champlain Chocolates has been crafting small batch chocolates with local ingredients from cream and butter to maple syrup and honey for 30 years, and in 2013 the company earned Fair for Life certification status for its sustainable and fair labor practices throughout its supply chain from end to end.
Lake Champlain's Love is Sweet gift basket is a rustic (and reusable!) copper tin filled to overflowing with an enticing assortment of sweets—dark chocolate sea salt caramels, raspberry chocolate hearts, a spicy Aztec dark chocolate bar, truffles and a heart-shaped box of chocolates to tie it all together. (Note: you could stop there and be absolutely golden, but if it were up to us we'd add Lake Champlain's Be Mine Chocolate Frog. Look at that charmingly surly milk chocolate face. Who could resist?)
[Lake Champlain Chocolate: Love is Sweet gift basket; Chocolate Frog]
4. L.A. Burdick Chocolate Signature Heart Assortment [$48]
If there is one thing that the internet has taught us, it's this: if you have something to say, it's always best to say it with cute animals. L.A. Burdick Handmade Chocolates, a New Hampshire-based company trading in top-quality small batch preservative-free chocolates in the European tradition, knows this well. Their Signature Heart Assortment is brimming with beautiful and ornate sweets, from elegant hand cut heart-shaped mendiants to dark chocolate hearts filled with dark rum ganache and rum-soaked raisins. But our favorites are the chubby little chocolate mice sporting almond ears, colorful silky ribbon tails, and bellies full of orange, mocha, or cinnamon filling. For those who want to say it only with animals, there's also a box of assorted chocolate mice (or equally cute penguins if you'd rather) all on their own.
[L.A. Burdick Handmade Chocolates]
5. Dylan's Candy Bar Valentine's Day Extravaganza Gift Set [$145]
Some sweethearts love unwrapping one precise and thoughtful present; others love to be showered with a colorful multitude of little things that all add up to a lot of love. Those who fall into the latter camp can't help but fall for the Valentine's Day Extravaganza from Dylan's Candy Bar. The gift set has everything—chocolate swatches, chocolate-covered heart cookies, chocolate "Fun-Due for Two," a box of gummy hearts, a tub of gummy hearts and even a treat-filled tackle box. Sure, it's not all chocolate. But, given the magnitude of this gift, we don't think your Valentine will mind.
6. Godiva Ultimate Dessert Truffles Gift Box [$50 for 24-pc]
When it comes to Valentine's Day chocolates, Godiva's signature gold ballotin has become basically the gold standard. But sometimes you have to look beyond the classic heart-shaped box to really wow your Valentine.
Godiva's Ultimate Dessert Truffles collection, a sleek black and white box tied with a velvet bow, features rich creamy truffles evoking nearly every possible flavor of your Valentine's favorite dessert. Tiramisu, cheesecake, chocolate molten lava cake, cookie dough and even pink sprinkle-topped birthday cake and still more—they're all here. It's the luxurious box of truffles your loved one may have come to expect, but with a unique twist.
7. See's Sweet Indulgence Heart [$55]
Sometimes only two full pounds of mouthwatering, assorted comfort food chocolate will do and this gift from Los Angeles-based chocolate staple See's Candies fits the bill perfectly. The Sweet Indulgence Heart is a traditional red satin heart-shaped box brimming with a collection of dark chocolates and milk chocolates that anyone who grew up on See's candies will recognize immediately: the Bordeaux, the Scotchmallow, the Molasses Chips, the caramels and nougats and truffles and chews.
Of course, if you know that your Valentine is like us and is going to reach straight for the Scotchmallows with reckless abandon, you can also cut to the chase with a pack of 12 Scotchmallow Hearts [$20], filled with that familiar caramel and honey marshmallow, but lovingly shaped for a little extra romance.
8. Moonstruck Oregon Distillers 12-Piece Truffle Collection [$25]
Boozy chocolate is one of the great Valentine's Day gift traditions. With the Oregon Distillers truffle collection, Portland-based Moonstruck Chocolate trades in the usual crème liqueur and cherry cordials for some next level indulgences.
Each truffle in this 12-piece set is creatively infused with spirits from local craft distilleries—think blends of chocolate ganache taking on the tart flavor of Indio Spirits Distillery's Marionberry Vodka, the citrus and botanical notes of House Spirits' Aviation Gin or the bright sweetness of Clear Creek Distillery's Oregon Apple Brandy. Hand painted with lush colors and textures on hard chocolate shells, these truffles are both visually stunning and a creative treat. 
9. Theo Casanova Kiss [$28]
With the Casanova Kiss gift set, Theo Chocolate keeps it simple and sweet. First, start with the Casanova 12-piece caramel collection, taking caramel infused with exotic flavors like honey, saffron and lavender jalapeno and enrobing each one in rich dark chocolate. Then add the Valentine's Day chocolate bar bundle featuring two seasonal delights: My Cherry Baby (cherries in 45 percent milk chocolate) and Cinnamon Love Crunch (cinnamon brittle in 70 percent dark chocolate). It's unique, delicious and conscious—Theo Chocolates are all organic, fair trade and passionately sustainable, infusing each bite with an extra touch of good feelings. 
10. Divine Chocolate Heart of Gold Gift Set [$24]
Is your Valentine more into chocolate bars than truffles? Don't disappoint them: thrill them with a Heart of Gold set from Divine Chocolate, a fair trade chocolate company co-owned by its Ghana cocoa growers and committed to both delicious high quality chocolate and increasing empowerment and education among its cocoa growing communities. Instead of the usual truffles or caramels, this golden heart-shaped gift box opens up to reveal six luxurious chocolate bars: rich 85 percent Dark Chocolate, 70 percent Dark Chocolate with Raspberries, creamy White Chocolate with Strawberries and three original 70 percent Dark Chocolate snack bars.