Meet the New Class of US Food and Beverage Billionaires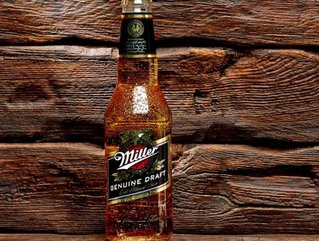 Chicken, beer, and caffeine: these are what American billionaires are made of. This week Forbes released its latest list of billionaires, and it&rsqu...
Chicken, beer, and caffeine: these are what American billionaires are made of. This week Forbes released its latest list of billionaires, and it's a formidable one—a record 290 individuals joined the ranks of the Forbes Billionaires List this year. Of those 290, the United States contributed its fair share with 57 new entrants, and quite a few of them earned or inherited their money from the food or beverage sectors. These are the top 10 US billionaires in the industry (though it's really more like the top 15, with siblings sharing in some fortunes). Check out Forbes for the full list.
1. Andres Santo Domingo
Net worth: $4.4 billion
Billionaires rank: 369
Colombian business magnate Julio Mario Santo Domingo amassed a considerable fortune throughout his lifetime, including a majority stake in Bavaria Brewery which translated into a 15 percent stake in SAB Miller when the companies merged in the 1990s. Andres is one of several heirs to his late father's massive beer fortune, including older brother Alejandro who made the list in previous years.
2. Bubba Cathy and Dan Cathy
Net worth: $3.2 billion
Billionaires rank: 557
Chicken sandwich chain Chick-fil-A is synonymous with the Cathy family who developed their family business into an empire over the last 70 years. With the passing of founder S. Truett Cathy late last year, his sons Dan Cathy and Bubba Cathy have taken over much of the chain's operations as well as their father's billion-dollar fortune.
3. Tatiana Casiraghi (nee Santo Domingo) and Julio Mario Santo Domingo III
Net worth: $2.2 billion
Billionaires rank: 847
Socialites Julio Mario Santo Domingo II and Tatiana Casiraghi (formerly Tatiana Santo Domingo before marrying Monaco royalty Andrea Casiraghi) may work in fields like fashion and charity organizations, but their considerable fortunes comes from beer. As children of the late Julio Mario Santo Domino Jr.—half-brother to Andres—Tatiana and Julio III also share in the legendary Santo Domingo Group fortune and its significant stake in SAB Miller.
4. Russ Weiner
Net worth: $2.1 billion
Billionaires rank: 894
As the son of conservative radio talk show host Michael Savage, Russell Weiner has grown up surrounded by politics and got involved himself, co-founding the Paul Revere Society with his father and running for California State Assembly in the 1990s. But Weiner's billions aren't from politics—much of his fortune comes from being the creator and founder of Rockstar energy drinks, a major competitor and one of the top energy drink brands on the market (though Forbes itself notes that the brand will have to work hard to keep itself and Weiner on top).
5. Bill Haslam
Net worth: $1.9 billion
Billionaires rank: 1,006
Forbes notes Bill Haslam as having the privilege of being the richest elected official in the United States: Tennessee's Governor is also heir to the billion-dollar Pilot Flying J truck stop empire that his father founded in 1958. The 650 Pilot Flying J truck stops across the US offer gas, showers, parking spots, urgent care, and a growing range of food and beverage options from coffee and pizza to partnerships with brands like Arby's and Taco Bell. In 2013, the chain took its food options further with the launch of PJ Fresh Marketplace, bringing homestyle fast casual dining to more than a dozen of its locations with more to come.
6. Sarah Chaney, Alexandra Daitch, Lucy Stitzer and Katherine Tanner
Net worth: $1.6 billion
Billionaires rank: 1,190
Members of the Cargill family have been at the head of Cargill Inc. since the agribusiness was formed by William W. Cargill in 1865. When Whitney Duncan MacMillan, board member and great-grandson of W.W. Cargill, passed away in 2006, he divided his fortune between the next generation of heirs: his four daughters, who each possess a 3.75 percent stake in Cargill Inc. While the Cargill and MacMillan families in general are known to live very private lives, one thing that's well known is that as their global business grows and diversifies their wealth increases, propelling them most recently to billionaire status.
7. Rodney Sacks
Net worth: $1.5 billion
Billionaires rank: 1,250
In August 2014, Coca-Cola acquired a 16.7 percent stake in Monster Beverage Corporation in order to become the energy drink business's primary distributor. This deal was good news for many people, not least of which was Rodney Sacks. As the CEO of Monster Beverage and owner of 18.43 million shares in the company, Sacks walked away from the deal a newly minted billionaire.
8. John Tyson
Net worth: $1.25 billion
Billionaires rank: 1,500
Between booming sales and a successful acquisition of Hillshire Brands, Tyson Foods had a very good year in 2014. That was especially good news for heir John Tyson. While the grandson of the company's founder (also named John Tyson). While he is no longer the CEO at Tyson Foods, having ascended to the role in 2000 followed by his abdication in 2006, Tyson is still chairman and the single largest stockholder in Tyson Foods. With the company's strong performance in the last year, those stocks helped Tyson to enter the billionaire ring.
9. Robert Stiller
Net worth: $1.2 billion
Billionaires rank: 1,533
Keurig Green Mountain's K-cup single serve coffee pods are everywhere, and they have made Robert Stiller a very rich man. Stiller is the founder of Keurig Green Mountain, and furthermore owns a 5 percent stake in the business. Last year was a big one for the company: Coca-Cola acquired a 10 percent stake and partnered up to support the launch of a cold system that could rival SodaStream, and the company itself changed its name from Green Mountain Coffee Roasters to Keurig Green Mountain to highlight the coffee pods that made the business what it is today. All of this has meant growth for Stiller's net worth as well.
10. Ken Grossman
Net worth: $1 billion
Billionaires rank: 1,741
Need more proof of the power that craft beer is wielding in the world right now? Look no further than Ken Grossman, the tenth United States food and beverage member of the Forbes new billionaire's club. Ken Grossman founded Sierra Nevada Brewing Co. in Northern California in 1980, and has been at the forefront of the craft beer movement ever since. More than three decades later, Grossman's empire continues to grow: next week Sierra Nevada Brewing Co. will be opening a new taproom and restaurant at its North Carolina brewery, expanding its reach and influence even further on a national scale. In other words, we're expecting Grossman to rise up the ranks of the Billionaires list in years to come.