Who is Holland & Barrett's £1.8 billion buyer Mikhail Fridman?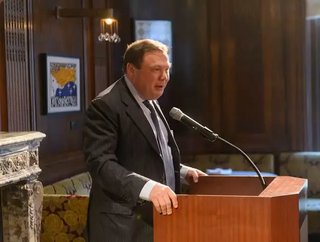 Russian billionaire Mikhail Fridman's L1 Retail group has just agreed to buy UK health food chain Holland & Barrett for a fee just shy of £1.8 bi...
Russian billionaire Mikhail Fridman's L1 Retail group has just agreed to buy UK health food chain Holland & Barrett for a fee just shy of £1.8 billion.  
Fridman is 53, divorced with four children and lives in London. Holder of a Bachelor's degree of Arts/Science from the Moscow Institute of Steel and Alloys, his main sources of wealth come from oil and gas, banking and telecoms.
The former is perhaps where Fridman is most well-known. Between 2003 and 2012, he was CEO of BP's Russian joint venture TNK before it was sold to Rosneft. It was this sale that gave him the capital (reportedly $5.1 billion) to establish L1 Retail, which has funds invested in technology, health and other energy ventures.
Fridman's oil and gas interests are global, and include several investments in Africa and Europe. He also shares control of investment group Alfa Group with billionaires German Khan and Alexei Kuzmichev.
In total, Forbes estimates his wealth to be around $15 billion, and during the 1990s in particular he became depicted as something of a ruthless Russian oligarch during the much-documented BP-TNK rows.
However, since moving from Moscow to London he says he is determined to change the image of Russia's most prominent business leaders. He told the Financial Times last year: "It's our moral duty to become a global player, to prove a Russian can transform into an international businessman."
Fridman's new venture
Originally founded in 1870, Holland & Barrett has grown to be Europe's largest Health and Wellness retail chain with stores in more than 1,150 locations worldwide, a significant rapidly expanding online ecommerce capability and a global employee base of more than 4,200 associates and staff. 
Headquartered in Nuneaton, UK, the company's annual revenues in 2016 exceeded £610m, marking 32 consecutive quarters of like-for-like growth in the business, helped by significant investments into new store openings, the company's online sales platform and click-and-collect retail capabilities and marketing campaigns such as "The Good Life".
Continued international growth across Scandinavia and in Holland & Barrett's partnerships with Tesco plc in the UK, Apollo Hospital Group in India, and AS Watsons in Hong Kong, helped increase the company's international operations footprint to 16 countries.
Commenting on its acquisition L1 Retail Managing Partner Stephan DuCharme said: "Holland & Barrett is a clear market leader in the UK health and wellness retail market, with attractive growth positions in other European and international markets, and growing online presence, with a leading customer loyalty programme and 10 million active cardholders.
"We look forward to working with CEO Peter Aldis and his strong management team. We believe that the company is well positioned to benefit from structural growth in the growing £10 billion health and wellness market and has multiple levers for long term growth and value creation."