What Costco's exponential growth in organics says about the industry at-large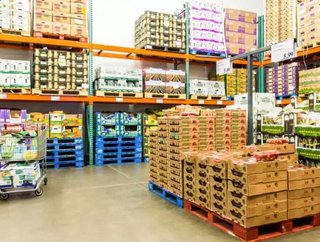 The face of the organics industry is changing—in short, its becoming increasingly more mainstream as consumers take an ever greater interest in th...
The face of the organics industry is changing—in short, it's becoming increasingly more mainstream as consumers take an ever greater interest in the food they're eating and how it travels from the farm to their plates. Organic food is no longer a fringe interest.
For a shining example, look no further than the largest organic retailer. While up until recently you wouldn't be wrong for assuming a specialty retailer like Whole Foods Market would be the top retail outlet for organic produce and packaged goods. But this year it's a retailer that specializes in both quality and bulk: Costco Wholesale.
RELATED TOPIC: A new partnership sees Costco Wholesale investing further in organics
According to the Seattle Times, Costco Wholesale chief financial officer Richard Galanti announced during an earnings call last week that the big box retail business exceeded $4 billion annually in its sales of organic products (a considerable increase from its $3 billion estimation the year before). This puts the retailer ahead of the previous industry leader Whole Foods Market, who last reported $3.6 billion in annual organics sales.
As the Seattle Times points out, $4 billion isn't a huge amount in terms of total Costco Wholesale profits—the retailer pulls in overall sales of $114 billion per year, rendering its organics sales just a small fraction of its strategy.
RELATED TOPIC: Costco joins the movement to curb antibiotic use in its meat supply
But it's a massive amount in terms of organics sales, which is valued at roughly $36 billion according to the Organic Trade Association. That means that more than 10 percent of all organics purchases right now are made at a Costco. More than $1 out of every $10 spent on organic produce and packaged goods is spent within in a Costco Wholesale warehouse.
RELATED TOPIC: The UK organics market saw 4 percent sales growth in 2014
What does this say about the industry on a larger scale right now? It says that organics are breaking out of their once niche market to become part of the larger and more mainstream conversation. Consumers are buying them on a larger scale, and as retailers like Costco Wholesale have responded to that by increasing their supply and inventory, the result has been that consumers no longer have to go out of their way to specialty organic-centric retailers when they can just incorporate organics into their regular shopping routines.
As a further result, early mainstream organics adopters are pulling ahead and picking up larger portions of a covetable market share. It stands to reason that more mainstream retailers will be increasing their organics offerings in the very near future.
Check out the latest edition of Food Drink & Franchise!
[SOURCE: Seattle Times via Eater]