Top 3 Reasons the New Starbucks Beer-Flavored Latte Could Be a Game Changer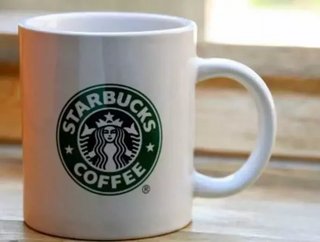 Today the word got out that Starbucks is testing a new espresso drink flavor. But its not a regular espresso drink flavor – its a beer espresso dr...
Today the word got out that Starbucks is testing a new espresso drink flavor. But it's not a regular espresso drink flavor – it's a beer espresso drink flavor. Starbucks has confirmed that it is testing a new "Dark Barrel Latte," meant to resemble the chocolate-malty flavor of a dark stout beer, at test cafés in Ohio and Florida. Made with coffee and steamed milk (it's not a mocha, according to its ingredients list), then topped with a "chocolaty stout flavored sauce, whipped cream and dark caramel drizzle," the espresso drink is meant to join the Pumpkin Spice Latte and the Oprah Chai Latte in the Starbucks pantheon of autumn drinks. As an alternative to the PSL frenzy, we like where Starbucks is going with this one:
1. It's a New Frontier in Creativity for the Chain
Sure, in certain ways the Dark Barrel Latte is still riffing off of familiar flavor profiles, some of which have always been available at Starbucks. A caramel-drizzled latte is nothing new and, while Starbucks has never offered a chocolate malt-flavored espresso drink before, we're already imagining a malted chocolate flavor not unlilke Whoppers candies or Ovaltine. From Sam Adams Black and Brew to CBC Blue Bridge Coffee Stout, we've had more than our fair share of delicious coffee-infused stouts in our day. We're exceedingly excited to find out how well it will work the other way around.
2. It Could Pave the Way for More Savory Offerings
Sweet drinks are great, but so is variety. There's a growing market for drinks that fall less on the sweet side, like kale-heavy green drinks and vegetable-flavored teas. Unexpected flavor profiles are trendy, and this new offering feels like Starbucks building off the success of its Salted Caramel Mocha to play more with interesting variations outside of the usual sweet and sugary base flavors. If the chain finds success here, we could see more experimentation with flavors that reveal a more bitter or savory edge.
3. It's a Fully Work-Safe Beer for Breakfast
Really what more could you want – besides the ability to keep that flavor but trade the alcohol in for caffeine so that you can still enjoy it with a croissant, drive in to the office, and function throughout the work day? If Starbucks' Dark Barrel Latte is able to deliver that, we're all for it. This could go over especially well in a beer-centric city like Portland or San Diego, where we have beer on the brain at all times. Even in a city where it seems like there's a brewery on every block, it's not always a good time for a pint. But it's pretty much always a good time for coffee, and a pint-flavored coffee sounds like the best of both worlds.