Target is Quitting Canada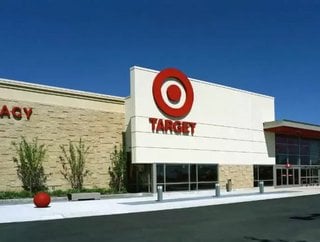 Sometimes international expansion goes well from the outset; sometimes it doesnt (memories of Tesco's Fresh & Easy collapse are still awfully fr...
Sometimes international expansion goes well from the outset; sometimes it doesn't (memories of Tesco's Fresh & Easy collapse are still awfully fresh). For Target, the latter is turning out to be the case. The Minnesota-based discount retailer and grocer exploded into the Canada marketplace in early 2013, launched more than a hundred stores at once. But today Target announced that it has filed for credit protection with the Ontario Superior Court of Justice and is terminating its Target Canada operations altogether.
This announcement comes hot on the heels of Target's first quarter earnings report, which showed a 16 percent profit drop between this year and the last. Part of that drop had to do with the company still recovering from last year's big data breach, but a major part of it was the losses posted from its Canadian division: according to the earnings report, Target Canada hemorrhaged $211 million just in this first quarter, down even further from last year's first quarter losses of $205 million.
In the official statement from Target Corporation, Chairman and CEO Brian Cornell explained that the company doesn't see a way to turn those kinds of losses around into profit anytime within the next five years—and anything further than that is just too long to wait:
"When I joined Target, I promised our team and shareholders that I would take a hard look at our business and operations in an effort to improve our performance and transform our company. After a thorough review of our Canadian performance and careful consideration of the implications of all options, we were unable to find a realistic scenario that would get Target Canada to profitability until at least 2021. Personally, this was a very difficult decision, but it was the right decision for our company. With the full support of Target Corporation's Board of Directors, we have determined that it is in the best interest of our business and our shareholders to exit the Canadian market and focus on driving growth and building further momentum in our U.S. business."
Target is wasting no time in the process of making its exit from Canada, starting the process of shutting down all 133 of its Canadian stores. It's a move that will leave approximately 17,600 Target Canada employees without a job—and though the stores will stay open for the next few weeks during the company's exit, they will likely be dropping down to skeleton crews, meaning that most of those employees will be jobless sooner rather than later. But the company is taking that into consideration and attempting to soften the blow of its abrupt departure. According to its statement, Target is seeking approval to put $70 million cash (approximately US$59 million) into an Employee Trust to provide that almost all Target Canada-based employees with 16 weeks at minimum of severance compensation, including wages and benefits coverage, for employees no longer needed while the stores wind down.
"The Target Canada team has worked tirelessly to improve the fundamentals, fix operations and build a deeper relationship with our guests. We hoped that these efforts in Canada would lead to a successful holiday season, but we did not see the required step-change in our holiday performance," Cornell added. "There is no doubt that the next several weeks will be difficult, but we will make every effort to handle our exit in an appropriate and orderly way."