Courting the Affluent Market: Part Two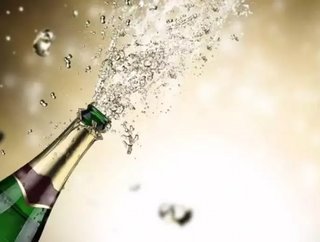 Check out our latest issue of Food Drink & Franchise!In our online magazine we begin our conversation with Andrew Sacks, President of The Affluence...
Check out our latest issue of Food Drink & Franchise! In our online magazine we begin our conversation with Andrew Sacks, President of The Affluence Collaborative, about what it takes to target affluent consumers when it comes to the beverage industry. Here we're concluding our story by delving into which brands are making the grade and how to avoid being slapped the dreaded label: passé.
FDF World: In your studies, you have mentioned the danger of affluent consumers growing bored and disdainful for brands they consider passé. How can brands avoid and overcome this?
Andrew Sacks: That's a great question, particularly with the number of new products that come out in spirits every year. There's always somebody newer and fresher nipping at the heels of the leaders. So how can they avoid that? It's tough. There's a phrase we've coined called License of luxury™.
When you look at the world's best brands, if you look at Hermes or Chanel or even at the lower end Target, brands that are constantly pushing the envelope in every part of their business are brands that use this license they have and have earned. The more you use this License of Luxury™, the more you have—whether it's by pushing the envelope in product innovation, packaging innovation, design, marketing, social media innovation, or just staying new, fresh, and on the cutting edge.
Keep the mentality of a challenger brand throughout your existence: the danger is when a brand becomes a "mature" brand. What are you constantly doing to innovate, refresh, and keep it hip and sexy and cool and everything that you were when you first became popular?
I don't know if spirits brands are investing much in innovation. But I think they certainly should be, because it really is a category where there's not a lot of discernible difference between brands. In automotives you know what different cars look and drive like, and even fragrance has distinctly different scents. But I think you'd be hard pressed, even among passionate followers, to identify their vodka or their scotch or their bourbon in a blind tasting. So I think innovation is absolutely critical. That is the way to take chances, innovate, and utilize your License of Luxury™.
FDF: What are some good examples of brands you think are really stepping up and doing what it takes in terms of social media and innovation to meet their affluent consumers halfway and stay fresh?
AS: I know I've probably mentioned Veuve Clicquot too many times, and for me I think the brand has experienced a bit of a Tiffany & Co. syndrome, where they've become so broad and so "the gift of every occasion" that I think, for a certain segment of people, it's become uncool to give it. But I think what they've done successfully is push the envelope in design.
They've done one thing each year, and they've done that one thing very well. They haven't wasted money on a lot of little promotions, but rather it seems to me that they have one main idea, they get behind that, they spend money on it, they invest in the design and the packaging, they promote the heck out of it, and it's always very good and very interesting. They bring in the right designers, they don't chintz out on cost, they make sure they're pushing it through all their distribution, and they have a very clear brand presence. I think those are some rules to learn from what they've done successfully.
It is an amazing category though. There really aren't that many categories that have that so many players in them. With spirits it's this huge world, and it makes it just that much harder to gain airtime and recognition. So when you do get it, you have to keep pushing really hard. It's a challenging industry. From The Affluence Collaborative point of view, in order to innovate and know where to move your brand next, it's really important that you really have the clearest, most insightful, genuine understanding of where your customer is going before they get there. Otherwise you could be innovating in a vacuum if you're not aware of where your customer is going.