Chipotle Releases Strong 3Q 2014 Results and Makes Major Plans for Expansion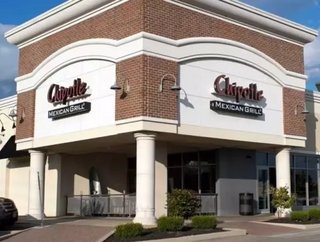 Its a good day to be Chipotle Mexican Grill. The better-burrito QSR chain released its third quarter 2014 report today, and things are looking good. Com...
It's a good day to be Chipotle Mexican Grill. The better-burrito QSR chain released its third quarter 2014 report today, and things are looking good. Compared against third quarter 2013 numbers, Chipotle saw a 31.1 percent revenue increase to $1.08 billion plus a 19.8 percent same-store sales increase.
The quarter isn't a fluke of good luck, either – it's another benchmark in a year defined by strong growth. As the brand notes in its report, year-to-date revenue has seen a 28.2 percent increase to $3.04 billion overall, with a year-to-date same-store restaurant sales increase of 17 percent.
"We are extremely pleased with our performance for the third quarter and throughout the year," said Steve Ells, founder, chairman and co-CEO of Chipotle, in a press statement releasing the Q3 2014 report. "Our relentless focus on our vision to change the way people think about and eat fast food results in better quality food and a compelling dining experience for our customers, and superior business results for our shareholders. The way we source, prepare and serve our food; the way we hire, develop and empower our people; and the way we operate our business is very different than the traditional fast food model. Recent industry trends suggest the Chipotle model is resonating with customers, who are realizing there are better alternatives to traditional fast food. We believe these trends will continue, and that's good for our customers and our shareholders."
"We could not provide the quality of experience that our restaurants deliver or generate the results we do without having teams of top performers who are empowered to achieve high standards," adds Monty Moran, co-CEO at Chipotle. "We ask a lot of our restaurant managers and crews, and they are constantly stepping up to meet and even exceed our expectations. The leadership we are developing in our restaurants and throughout our company not only provides strong performance in the short term, but is developing the leaders we will need to accommodate our growth well into the future."
According to Chipotle's report, its increase in overall revenue can be attributed to a few key points:
An increase in locations – the company has opened 43 new restaurants within this quarter, and 132 in the 2014 fiscal year to date;
An increase in same-store sales due to increased traffic, and;
An increase in sales due to a small nationwide menu price increase, which was effective in offsetting an increase in the price of beef and other key supplies.
All of that growth overall has put Chipotle in a good position to prepare for the future – and the company plans for a lot of growth in that future. The report states that Chipotle hopes to have opened at least 180 new locations before the 2014 fiscal year ends; what's more, the chain hopes to open as many as 205 new locations throughout 2015. That's certainly ambitious – but the strong numbers that Chipotle Mexican Grill is generating this year means that it has a very fair shot at making that goal.