Chipotle launches sick pay, vacations, and tuition assistance for hourly workers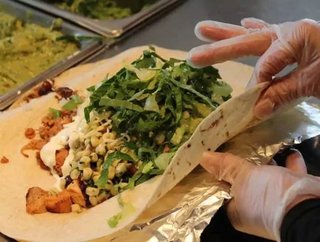 When your employees are feeling their best, they are going to perform their best. Thats the core principle behind the idea of employee and corporate wel...
When your employees are feeling their best, they are going to perform their best. That's the core principle behind the idea of employee and corporate wellness, a trend that is gradually starting to catch on in various sectors of the business world. It seems that Chipotle Mexican Grill is also drawing from this trend. At a human resources conference last week, Chipotle executives announced that the chain will be expanding its benefits including sick pay, paid vacation, and tuition reimbursements—benefits once available only to full-time salaried workers—to all of its hourly employees across every level.
RELATED TOPIC: What Can Chipotle Mexican Grill Teach Us About Management?
The allowance for sick pay and vacation is huge—this can give employees the time they need to truly rest and recover, helping them give the best customer service possible when they're back and ready. According to Chipotle spokespeople, the burrito chain will also now reimburse all employees for 90 percent of tuition, plus books and fees for registration and labs, up to the $5,250 per calendar year limit set by the IRS. While it may not cover the entire cost of a college career, that benefit can provide a serious boost to students working to make ends meet.
"We just made an announcement internally that we are now going to be offering sick pay and paid vacation time for all employees at all levels of the company, including all entry-level employees" said J.D. Cummings, recruitment strategy manager at Chipotle, during the conference. "And we're going to be offering the tuition reimbursement that we offer salaried employees to all hourly employees."
RELATED TOPIC: Starbucks Partners with Arizona State University to Offer Online College Tuition to Employees
While the extended benefits provide a clear advantage to Chipotle employees, that is not always enough to justify the extensive effort and cost on the part of the company to provide those extended benefits. But according to Chipotle executives, that effort and cost also extends clear benefits to the Chipotle brand as well that go beyond even the idea of employee wellness, also strengthening Chipotle's brand as well as its recruitment strategy and corporate culture. In line with its strategies for promoting managers and leaders from within, initiatives like this aim to set Chipotle apart by providing clear paths to success for its employees:
"If you can't compete at the bottom in the terms of entry-level wage, what incentive can you build into that process — what path can you create — that's going to hold your people?" [brand voice lead for Chipotle marketing division William] Espey asked. "You've got to promise them you're going to develop them. You've got to promise them a future that if they are dedicated and good and strong for the company, you are going to reward them."
RELATED TOPIC: Chipotle Reaches Out to Job Seekers with Mobile Application Program
Full benefits kick in for all hourly employees starting July 1. 
Check out the latest edition of Food Drink & Franchise!
[SOURCE: Nation's Restaurant News via CNN Money]