Castilla-La Mancha Wines Vie for a Piece of the US Retail Market Share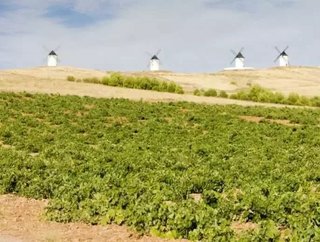 The close quarters of the SAAM Tasting Room, itself tucked away within The Bazaar by José Andrés at the SLS Hotel Beverly Hills, are packe...
The close quarters of the SAAM Tasting Room, itself tucked away within The Bazaar by José Andrés at the SLS Hotel Beverly Hills, are packed from wall to wall. The seats are filled with buyers and experts, while leading wine authority and The Wine Bible author Karen MacNeil commands the floor. Everyone is here for one reason: to get a literal and conceptual taste of the myriad wines that Spain's Castilla-La Mancha region has to offer.
This seminar is a major part of the Castilla-La Mancha US Tour 2013 – a road show put together with the purpose of bringing international attention to the wineries of Central Spain. It's a region that is often overlooked in favor of time-tested classics like France or relative newcomers like Australia and South America. But the seminar posits that those that take the time to get familiar with wines from the region made famous by Don Quixote will be richly rewarded. 
"Some of the best wine in the world is quiet," she explains. We're at the third and final leg of the tour, and a generous spread of eight tastings is laid out before each and every one of us – MacNeil gives the crowd her blessing to sample the first couple of wines early as the seminar first gets underway, to appreciate them while they're still chilled.
"Spain is one of the most exciting countries in Europe across all aesthetic fields," MacNeil exclaims as we sip our first wine of the afternoon – Almarina, from the family owned Dehesa El Carrascal winery atop the high altitudes of Spain's Meseta Central plateau, a crisp and carbonic wine made entirely from Verdejo grapes, which its producers explain are Sauvignon Blanc-like grapes that were introduced to Spain from Africa in the 11th century. "It is on this wonderful precipice, poised between two worlds – halfway between tradition and modernity," she says.
1564, our second tasting, is the definition of tradition – its name is in reference to a date etched into the wall of a church close to the organic family-owned winery produces it. The Bodegas Olcaviana vintage is pale like the last, but richer through its brief aging in French oak barrels. Representatives from Bodegas Olcaviana explain that their goal with 1564 was to create a complex wine blending the aroma of a Viognier, the acidity of a Riesling, and the body of a Chardonnay.
We enter the reds with our third glass, a bright and juicy garnet-colored wine made from pure 100 percent Tempranillo grapes. Its producer is El Progreso, a winery that has been in business since 1917. It is explained to us that the wine takes its name, Ojos del Guadiana, from the subterranean river that flows near the winery – its ojos, or eyes, are where the river comes to the surface.
Geography plays a major part in Spain's central wine country. It's a region that boasts 600 wineries spread across 2,000 square feet, though it is only the third largest wine producing region in the world thanks to its proliferation of low-yield specialty grape vines that can date back forty years or even more. Its unique climate, with sunny summers and sharp diurnal temperature variations thanks to the high altitudes of the Great Meseta, leads to the production of wines that are overflowing with personality.
MacNeil notes that the soil of Castilla-La Mancha is also threaded through with a dense network of limestone, a property that lends a mineral flavor to the region's grapes and the wines that they become. The fourth wine on our list is a perfect example of Central Spain's limestone nature– named for its producer, organic winery Finca Los Alijares, it is described as "a minerally and rocky wine that features fruit, not the other way around." It is made purely of Graciano grapes, a low-yield and disease resistant varietal native to la Tierra de Castilla that takes a long time to ripen. The black grapes and the four-month barrel aging process lend strong balsamic flavors to the 2010 vintage.
Our fifth sample is El Linze Tinto Syrah Tinto Velasco 2008courtesy of Arúspide S.L., a winery established in 1999 by a group of friends who wanted to experiment with "new forms of collaboration." This particular vintage is a blend of 85 percent Syrah and 15 percent Tinto Velasco, grapes from the Garnacha family culled from a 140-year-old vineyard. Unlike sweeter or denser syrahs, the organic oak barrel-aged wine took on unique floral notes along with hints of strawberry and blackberry.
One of the Castilla-La Mancha wine world's most valuable assets is the range of46 varietals of grape that call the region's nine appellations home. MacNeil explains that many grapes commonly associated with France actually originated in Spain. Take Garnacha, for example – most know it better as the French Grenache, but its true origins lay on the Spanish side of the border. 
Our sixth tasting of the afternoon is La Galana, a vivid violet 100 percent oak barrel-aged Garnacha Tintotera from producer Bodega Los Aljibes out of la Tierra de Castilla. Made from "the grape, the whole grape, and nothing but the grape" according to its producers, La Galana is aggressive and spicy and absolutely delicious.
Altalandón's Rayuelo 2009 is the only wine of the afternoon that is produced from 100 percent Bobal grapes, a varietal that is totally unique to the region of La Mancha. We learn that Bobal has been low on the popularity list for decades due to its common use in blending for table wine. But wineries like Altalandón are aiming to turn this notion around through wines like the dark and fruity organically produced Rayuelo, which is said to pair beautifully with tapas and paella.
Our last sampling of the afternoon is Castillo de Almansa Reserva 2009, a reserve vintage from 98-year-old third-generation family winery Bodegas Piqueras. Traditional in style, the wine gets its rich plummy flavor from a blend of 20 percent Tempranillo, 20 percent Garnacha Tintotera, and 60 percent Monastrell grapes – a varietal described at the conference as "the Heathcliff of wine" for its smoky, complex, and almost brooding character.
"The flavor of a wine can take you back to a place," MacNeil said toward the start of her seminar, and it's a theme she revisits at the end by posing the question: should a wine taste like itself, or should place have a greater bearing? The wines of Castilla-La Mancha, she explains, taste like their home first and foremost – conjuring up nostalgia for the region, even for those who have never been. It's a vivid experience, and a trip we're looking forward to taking again.