Can Uber make it in the home delivery industry?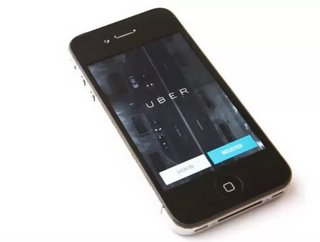 Uber never said it was a taxi service. To the contrary, according to The Guardian, Uber would rather its users think of it as more of a diversified logi...
Uber never said it was a taxi service. To the contrary, according to The Guardian, Uber would rather its users think of it as more of a diversified logistics company along the lines of FedEx or UPS. To prove this non-taxi image, Uber is flexing its wings and diversifying itself all the way into the realm of home food delivery.
Most recently Uber launched an UberEATS service in Barcelona, following up on a similar UberFRESH program in Los Angeles designed to deliver fresh lunches and dinners that users can order from local restaurants around the city. These rollouts across vastly different markets show that Uber is doing some serious test market research to see what works and what doesn't. There can be little doubt that, if programs like UberEATS and UberFresh prove successful, we'll be seeing them roll out in further cities before long. But will Uber be successful in this market?
There's no question that there is a real market out there for home delivery on demand. This week Chipotle made waves by teaming up with dedicated delivery service Postmates to roll out home delivery in 67 cities across the United States. Consumers want their burritos and taco bowls, and they want them as quickly and easily as they can order a product on Amazon, queue up a series on Netflix, or summon an Uber car to their door with the click of a single button.
But the real question is: will those consumers look to Uber to do the delivering? The company will be moving into a market already filling up quickly with brands known for delivery services, from GrubHub and Seamless to Chipotle partners Postmates. Despite Uber not wanting to be known as a taxi service, that's the image that the brand has built—if not a taxi service, at the very least a more business class-level town car service. Uber may have to work hard to overcome its current image to attract consumers in this new arena.
Then again, Uber's service isn't quite like the others either. Consumers won't simply be ordering up whatever pizza or Chinese takeout their hearts desire—the UberFRESH and UberEATS programs offer set menus from partnering restaurants that diners can choose from. As Huffington Post points out, that could actually be a selling point to some who could think of it as more of an upscale home dinner service than a delivery service:
People enamored with food trends and/or those looking for fewer choices, not more, might choose to search on Uber over another far-reaching delivery service. On April 10, UberFresh's menu offered dishes like barbecue pulled pork mac and cheese, and a chocolate chip/potato chip cookie. On April 11, it offered croissant French toast with bacon, and a bacon-and-tater tot breakfast burrito for brunch. On April 12, a quinoa power salad. Not all the dishes have buzzwords like these have, but it's difficult to scan the menu without picking up on some of these food trends.
With Uber sticking to its more upscale image and marketing toward a more niche clientele, this new venture could work. But it definitely won't be replacing GrubHub and Seamless any time soon.
[SOURCE: The Guardian via Huffington Post]