Why is Cargill Suing Syngenta?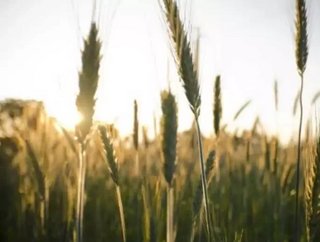 All is not well and harmonious in the agriculture world: Cargill has filed a major lawsuit against Swiss seed producer Syngenta AG in Louisiana state co...
All is not well and harmonious in the agriculture world: Cargill has filed a major lawsuit against Swiss seed producer Syngenta AG in Louisiana state court. But this is no frivolous lawsuit. According to Cargill, Syngenta's commercialization of its Agrisure Viperta® (MIR 162) GMO corn seed before it was approved for sale in China recklessly put significant profits of Cargill and its growers in jeopardy.
As we know, Cargill doesn't develop or grow seeds. It's a processing company first and foremost, relying on its network of growers to produce high-quality commodity crops that can be processed and used here in the United States or abroad to the many countries where Cargill exports – one of which is China. Some of these countries are very particular about which GMO crops they approve (if they approve any at all). China hadn't yet approved MIR 162.
Syngenta nevertheless put the seed on the market for farmers and, according to Cargill's claim, this has caused a consistent rejection of U.S. corn exports into China since November of 2013 due to the presence of the unauthorized GMO corn in shipments. As a cornerstone of the lawsuit, Cargill sites a report by the National Grain and Feed Association (NGFA), which estimates that U.S. exporters and farmers lost up to $2.9 billion because of the uncertain trade environment. Cargill further claims that by moving ahead with the commercialization of Agrisure Duracade®, another GMO corn seed that has not yet been approved by several key export locations, Syngenta is establishing a pattern of recklessness and risks putting farmers and processors in the same position all over again.
"Unlike other seed companies, Syngenta has not practiced responsible stewardship by broadly commercializing a new product before receiving approval from a key export market like China," said Mark Stonacek, president of Cargill Grain & Oilseed Supply Chain North America, in a press release from Cargill. "Syngenta also put the ability of U.S. agriculture to serve global markets at risk, costing both Cargill and the entire U.S. agricultural industry significant damages."
It's not the presence of GMO seeds in and of themselves that are the problem, says Cargill – indeed, the company has of course worked with approved GMO crops plenty of times before. The issue here is Syngenta jumping the gun on promoting and selling its new GMO seeds, reaping the reward of higher sales while letting growers and processors take the fall for any risk. According to Cargill, everyone in the dense network of the agriculture industry has to be on the same page for a successful outcome across the value chain.
"Responsible stewardship of agricultural innovation – from creation through its development and marketing – requires everyone's cooperation and allows everyone to benefit," said Dave Baudler, president of Cargill AgHorizons U.S, in a press statement in support of Cargill's lawsuit. "I want to be clear about this: Cargill is a supporter of innovation and the development of new GMO seed products. But we take exception to Syngenta's actions in launching the sale of new products like MIR 162 before obtaining import approval in key export markets for U.S. crops. Syngenta's actions are inconsistent with industry standards and the conduct of other biotechnology seed companies."
For its own part, Syngenta has issued its own brief response to the pending Cargill lawsuit, stating that it is without merit and denies farmers the right to have access to the latest in GMO technology. "The Agrisure Viptera® trait (MIR162) was approved for cultivation in the USA in 2010," reads the statement. "Syngenta commercialized the trait in full compliance with regulatory and legal requirements. Syngenta also obtained import approval from major corn importing countries. Syngenta has been fully transparent in commercializing the trait over the last four years. During this time Agrisure Viptera® has demonstrated major benefits for growers, preventing significant yield and grain quality losses resulting from damage by a broad spectrum of lepidopteran pests."
In other words: caveat emptor.