Disruption and the rise of restaurant experience technology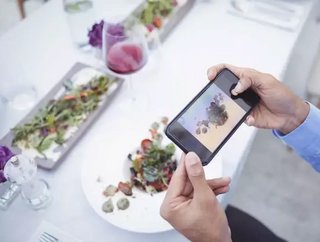 It's hard to be a business in any sector today without being told you're about to be disrupted. This could not be more true for anyone working in re...
It's hard to be a business in any sector today without being told you're about to be disrupted. This could not be more true for anyone working in restaurants, from franchisees to fine dining. Change is happening in restaurants because customers are putting a premium on convenience, tech is making things cheaper, and the internet's capability to 'do things' is really starting to happen. None of this is set to change. Some restaurant franchisers are reacting better to the pace of change than others. It's time more of them embraced the technology that's becoming meat and drink to other sectors.
It's true that "going out to eat" has experienced less disruption than other areas of the hospitality sector. Why? Firstly, the restaurant cannot exist online. Eating out is product based – I want good food – and experiential – I want to feel good whilst eating this food. Customer experience is central to a good eating experience. Technology's problem is that it's something that gets in the way of an 'authentic' restaurant experience – people want waiters not apps when they eat out. The challenge for tech is to introduce innovative, disruptive models into the restaurant world without making eating out seem robotic. 
If you take a close look at a modern restaurant you'll see that it's actually no stranger to technological innovation. Technology has continually been used to improve restaurant services. Early technological disruption in restaurants focused on managing inventory and staff, such as tills that could tell the kitchen what had just been ordered. This was the first phase of technological disruption, I call this 'Restaurant Management Technology'. 
This progressed to the second phase of technological disruption focused on diner and convenience. 'Diner Convenience Technology'. Restaurants began adopting self-order technologies, providing digital kiosks and menu boards. This made getting a table at the restaurant you wanted to eat at easier. Which was great.
In 2017, what's happening is more significant. The importance of convenience and authenticity is driving restaurant tech innovation. Customers want things their way, they want things 'hyper personalised' to use tech jargon. Today, restaurants and food retailers are entering a third phase of technological disruption: 'Restaurant Experience Tech'.
Restaurant Experience Technology allows consumers to order and customise meals according to nutritional and dietary needs. They can be the chef. They can experience making and shaping meals for themselves. Total meal customisation whilst enjoying a wait free booking and cashless eating experience. The independent restaurant VitaMojo, based in Spitalfields in London, is one such example. They have implemented a web and app system that allows total meal personalisation, wait-free booking and payment prior to their arrival. This means customers have a plate filled with only ingredients they enjoy. No more frustration for the chef or the diner in taking away or adding ingredients. This is today's futurism, where diners are used to living their lives online and expecting a more customised level of service. 
But what if your franchise prides itself on defining your customer's experience for them? What if Chef knows best? Your target customer may not want to micro manage their meal. That doesn't mean the previous waves of technological advance need be ignored too.
Technology allows restaurants to compete in three ways: it improves your efficiency, it creates convenience for your customer and it makes you accessible. Everyone is happy. Whether taking cashless card payments through iZettle or Paypal, allowing online booking through OpenTable or opening delivery operations through UberEats or Deliveroo, technology is more convenient for your customer and makes your business accessible. Interacting with these online platforms increases public awareness of your restaurant and this can be multiplied by being accessible online. Keeping your details on Google Business Listing up to date and prompting customers to review on platforms like TripAdvisor ensures you will show more on local searches. All this can then be topped off with a basic web presence created through Squarespace or Wix. Tech should be tailored to the needs of your outlet, not ignored as 'not for us'.
In 2017 technology is instrumental in almost all parts of our daily life. It's not going anywhere. Customer participation, from booking a table online to getting your waiter's attention, will lead to greater customer connection to your business, and a connected customer is more likely to come dine again.
By Ritam Gandhi, Founder of Studio Graphene.