Blockchain: Enormous Potential Demands Your Attention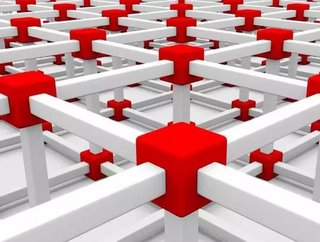 Blockchain is presently at the peak of Gartners Hype Cycle, which means the next stop is the Trough of Disillusionment. In supply chain circles the tech...
Blockchain is presently at the peak of Gartner's Hype Cycle, which means the next stop is the Trough of Disillusionment. In supply chain circles the technology is suddenly drawing serious interest, in part because of IBM's recent push to go public with pilots including one with Maersk and another with Walmart. It has also begun to feature regularly in conversations I'm having around disruptive technology with C-level supply chain leaders, especially in CPG and retail.
It feels a bit like RFID déjà vu.
Frictionless. Transparent. Powerful.
Walmart's Vice President of food safety is quoted by The New York Times saying of blockchain: "I became increasingly convinced that maybe we were onto the holy-grail". Why so bullish? Perhaps because blockchain combines unit level entity identification, digital marginal cost economics and 21st-century cybersecurity to promise an infinitely scalable system of supply chain visibility.
Reminiscent of RFID, blockchain could one day provide certainty on the exact source of every ingredient in every jar, in every case, on every shelf and at all times. Was your palm oil sustainably sourced? Are the cherries in your ice cream organic? Are the avocados in your salad imported from Mexico? Also reminiscent of RFID, however, is a decent amount of uncertainty about the timing of the business case.
An explanation of what blockchain actually is can be found here, but to ground it for operations people accustomed to physical product, blockchain is essentially a coding technique that allows for verification of any transaction between two entities. In food, for instance, it means each time a load of apples is confirmed to have arrived at the apple juice factory a code is generated, stored remotely as a string of characters, there to remain available for verification at any time in the future. Information about both the load of apples and the factory receiving it is 'chained' together by this code. In aggregate, the data can theoretically be portrayed as colour-coded maps of every input, conversion step and output along the way from farm to fork.
Unlike RFID, blockchain does not require devices, reading hardware or any physical process to affix tags to cases or pallets. As a result, virtually no transaction is too small to be worth generating a blockchain code, which means supply chain steps as minute as dumping a single bushel of apples into a juice press or removing the solids in a strainer can be cost-effectively recorded. Combined with state data on things like temperature, motion or chemical composition collected from sensors on equipment (aka the internet of things) blockchain could cost-effectively confirm everything that has ever happened to the food someone is about to eat.
The holy grail doesn't sound so crazy if this is all true.
Tackling Blockchain
An obvious use case would be Chipotle. Its whole value proposition is fresh, locally sourced ingredients, which necessarily adds variability to supply and therefore increases risk. Traditional methods of securing the Chipotle food supply chain are expensive because they involve delegated manual verification and massive record keeping. Blockchain could dramatically reduce the workload while transforming traceability. The benefits in terms of labor costs and food waste could be impressive. Maybe more important, the strategic value to Chipotle's brand could be worth billions. Isn't the same logic applicable to Whole Foods, Subway and even Disney? In fact, total value chain visibility offers huge gains to operations in any industry, so why not understand how it might apply to aircraft, electronics or drugs? Understanding blockchain is now imperative, but this does not necessarily mean you should hurry into any projects or even pilots at this stage.
Envisioning a digitally enabled supply chain strategy is a must-do activity for everyone. Fitting blockchain into that strategy now means listening more than talking. Listen to your colleagues in corporate IT who are likely ahead of you since they've often faced this topic already with financial transactions. Also, listen to vendors like IBM who are invested in establishing a market for this technology and can afford to find and foster pioneering users like Walmart and Maersk.
Blockchain may still be down the road, but its potential demands your attention now.
Follow us @FDFWorld and @DonovanHerbster