Fury at Hilton hotel on site of bulldozed mosque in Xinjiang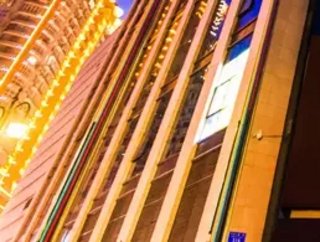 The Council on American-Islamic Relations has called upon Hilton hotels to not build a new hotel in Xinjiang, China, where a mosque was bulldozed
Hilton Worldwide Holdings plans to build a hotel in China's Xinjiang region, on the site where a mosque once stood, before it was bulldozed by Chinese officials. The Council on American-Islamic Relations (CAIR) has called upon Hilton to reconsider. 
Hilton hotels can 'be complicit in genocide' in Xinjiang or 'help stop it'
A recent report by Amnesty International described the situation in Xinjiang as a "dystopian hellscape". The Muslim population, the Uyghurs, have been arrested for growing beards and an estimated 3m have been sent to reeducation camps, where inmates are taught Chinese government-approved values. 
Many countries have called for an end to the camps, but China insists the aim is to prevent religious extremism and is expanding the number of camps.
China is also planning to build a new commercial district in Xinjiang and a Hilton hotel is planned on a plot of land where a mosque once stood.
"The notion that a corporation would do business in the same location of an ongoing genocide is unbelievable," said Edward Ahmed Mitchell CAIR's National Deputy Director. "We say 'never again' but we never actually mean it. Hilton can either build a hotel and be complicit in genocide, or it can cancel the hotel and help stop a genocide."
Xinjiang boycotts expands beyond Hilton hospitality
The issue of human rights in China was raised during the recent G7 talks, but businesses have a huge role to play against human rights abuses and some are already boycotting Xinjiang products. 
The Xinjiang region produced 87% of China's total cotton production last year. Reports have revealed that Xinjiang prisoners have been forced into the fields to pick cotton, in an act horrifying similar to the 1800s slave trade.
As a result, some former customers have not renewed their contracts. German brand Hugo Boss has ended its partnership with Xinjiang cotton providers, while Nike and H&M both expressed concern over suppliers. 
Others have faced backlash for not acknowledging the human rights abuses. Disney received criticism in 2020 for filming parts of the Mulan movie in the Xinjiang region and the 2022 Winter Olympics, which will be held in Beijing, is facing a boycott.