Will McDonalds New Mythbusting Campaign Change Consumer Perceptions?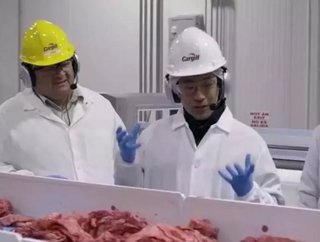 Transparency is so hot right now. All that a lot of consumers these days (especially younger Millennial consumers) really want is at least a perception...
Transparency is so hot right now. All that a lot of consumers these days (especially younger Millennial consumers) really want is at least a perception of plain understanding about how the meats and grains they're eating were sourced, raised, and processed, and that's a huge reason why consumers are gravitating away from traditional fast food choices toward chains like Chipotle that play up the quality and sustainability of their ingredients.
McDonald's has been hit especially hard by evolving consumer demands that, combined with other issues like its supplier problems in China, have led to a critical global sales slump. In an attempt to combat this, McDonald's USA is adopting an "if you can't beat them, join them" approach with the launch of a new "Our Food Your Questions" video and social media campaign, similar to documentary campaigns launched in Australia and Canada over the past couple of years. To act as a liaison between the brand and skeptical consumers in this latest campaign, McDonald's enlisted Grant Imahara, who just announced his departure from long-running rumor debunking show Mythbusters earlier this year.
Today McDonald's launched its first video in the campaign, featuring Imahara going behind the scenes to a Cargill beef processing facility to watch the birth of a burger from beef grinding to patty forming to a spin through a spiral freezer for packaging and shipping to their final retail destinations. Imahara hits on popular rumors like lean finely textured beef or "pink slime" (officially discontinued during the consumer uprising about the product back in 2012) and wood pulp (cellulose) as possible fillers for the beef patties. In the video, McDonald's Director of Strategic Supply Rickette Collins maintains the brand's stance that its burgers are 100 percent beef with no fillers or extenders – "beef in and beef out, nothing else is added."
The video then takes Imahara through product testing and finally into a McDonald's location to eat a finished Big Mac in the wild. It's a segment that starts to veer a little too much away from "documentary" and into "commercial" as Imahara enthuses over his first Big Mac in fifteen years, but it wraps up the burger's food processing journey and segues into his casual invitation for consumers to send McDonald's their questions about their processes and policies across several social media channels including its consumer-facing @McDonalds Twitter page (as opposed to its trade-facing @McDonaldsCorp corporate feed). For the most frequently asked questions, the brand has compiled a full-on FAQ website addressing more lighthearted questions (is the Mc10:35 real?) as well as its most doggedly persistent rumors like "pink slime chicken" and the meme about the McDonald's burger that will not rot. Meanwhile, McDonald's has dispatched representatives to answer select questions in real time as they come on Twitter and Facebook. 
"We're proud of the food we serve our 27 million U.S. customers every day, yet we know people have unanswered questions," said Kevin Newell, executive vice president, chief brand and strategy officer for McDonald's USA, in a press release launching the campaign. "So, we're inviting everyone in the U.S. on a journey to learn more about our food. We look forward to the opportunity to have an open conversation and to show people firsthand how we make our most iconic menu items." 
Will the campaign work? It will be an uphill battle – debunking rumors is awfully hard work, after all. no matter how many people use scientific testing methods or physically walk through a plant with cameras, the phenomenon of confirmation bias will still lead people to dismiss those sources as rigged propaganda while seeking out alternative sources that confirm what they want to believe. In the internet age, full of unlimited sources and opinions with varying degrees of credibility, that's a fact that all brands have to contend with.
But as the world and the state of consumer trust and information continues to change, even the top established businesses need to change as well they're going to stay ahead. When it comes to production and supply chain transparency, regardless of what consumers ultimately choose to believe, it's important for those top businesses to at least make a good faith effort to engage with those consumers and bring them into their world. According to McDonald's press release, the brand knows it.
"In today's 24/7 news cycle, people are looking for faster, more straightforward responses to their questions about our food," said Ben Stringfellow, vice president of communications for McDonald's USA regarding the campaign launch. "We have great information to share and we're looking forward to engaging in two-way conversations with as many people as possible."
An early look suggests that McDonald's has been smart about this campaign, learning from its troubled #McDStories campaign in 2012 and avoiding hashtags or promoted tweets to in turn avoid its message being hijacked. It's still early, but so far a quick look at Twitter responses already suggests less snark and more real conversation. That's could be a good sign of a step in the right direction.