Wendy's new image is working—and veggie burgers are the next step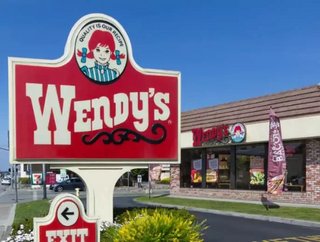 Check out the latest edition of Food Drink & Franchise! Gone are the days of the Triple Baconator. For the past couple of years, Wendys has been...
Check out the latest edition of Food Drink & Franchise!
Gone are the days of the Triple Baconator. For the past couple of years, Wendy's has been courting a new image, embodied by the slim fresh-faced spokeswoman in its commercials: instead of competing with larger burger chains like McDonald's and Burger King, Wendy's is attempting to put itself in the same category with also evolving better-for-you chains like Chipotle and Panera. It's a bold strategy—and it appears to be working. According to the chain's Q1 2015 report, Wendy's is exceeding financial expectations.
According to Reuters, analysts expected a 2.5 percent rise in same store sales for the fiscal year's first quarter. Wendy's beat that expectation solidly; the brand achieved a 3.2 percent same store sales increase overall, with a 2.6 percent increase at company-operated stores and a 3.4 percent increase across franchised locations.
"Our first-quarter results demonstrate continued progress with Wendy's brand transformation," said President and Chief Executive Officer Emil Brolick in a press release announcing the report. "Our Image Activation initiative continues to produce solid results, as reimaged restaurants made a strong contribution to Company-operated same-restaurant sales, primarily as a result of increased customer counts."
Riding the success of this quarter, the brand is pushing forward with further changes, including plans to increase focus by selling off its bakery operations and by selling more of its company-owned stores to franchisees—a move that looks like a smart one to follow through on, considering the sales increase difference on display this quarter between company stores and franchised stores, and a move that competitor McDonald's seems to be making as well.
RELATED CONTENT FROM FDF WORLD:
"Our previously announced plan to reduce our ownership of Company-operated restaurants also remains on schedule," Brolick added in the pres release. "Given the success of the first phase of our system optimization initiative, we have re-engaged The Cypress Group to assist with the divestiture of the 540 remaining domestic restaurants targeted for sale to franchisees. We also plan to divest our bakery operations, a non-core asset. We believe this divestiture will provide us with greater sourcing flexibility, focus resources on our core restaurant business and eliminate future bakery capital expenditures. We expect the transaction to close in the second quarter of 2015."  
In addition to operational changes, Wendy's also seems to be making menu-based changes that will bring the brand closer in line with its desired ring of competition. Earlier this week Wendy's announced that it has begun testing black bean veggie burgers at select test market locations in Columbus, Ohio. In a time where consumers are hungry for more choices—and more healthy choices, at that—this is one of the smartest moves that Wendy's could make. It immediately positions itself apart from the majority of burger chains that fail to offer a vegetarian burger option at the moment, and rockets itself to the top of the choice list for many modern consumers.
Wendy's may not be the #1 burger chain in the world right now, but it's certainly one to watch over the years to come. 
Let's Connect!