Is Taco Bell Going Global?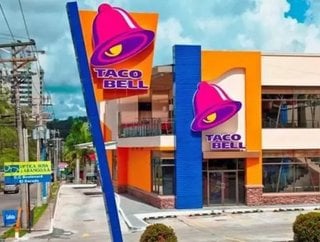 Check out the latest edition of Food Drink & Franchise! Yum! Brands has had some major successes on the global market—KFC and Pizza Hut bot...
Yum! Brands has had some major successes on the global market—KFC and Pizza Hut both sell like gangbusters throughout Japan and China. So far Taco Bell hasn't enjoyed the same growth globally that it's had in the United States, but it's determined to make that happen starting now.
According to a press release issued by Taco Bell today, the taco franchise and valued Doritos partner has appointed several of its executives into new key leadership roles. These roles will support the brand as it strives to open 2,000 new locations in the United States alone by 2022, along with an additional 1,300 new locations globally and $2 billion in international system sales by 2023.
In the press release, Taco Bell President Brian Niccol expressed optimism bolstered by the brand's strong domestic growth as of late:   
"In addition to our focus on innovation, new daypart expansion and delivering world class operations, another key element to our growth strategy includes focusing on restaurant development both domestically and globally," said Brian Niccol, President, Taco Bell Corp. "This year we will open nearly 200 new restaurants in the U.S., a record setting year for the brand.  I'm confident that these changes to our leadership structure will help us make Taco Bell a brand that people champion around the world."
Melissa Lora is taking on the role of President, Taco Bell International, where she will focus on identifying and fostering growth potential in emerging markets. Meredith Sandland is moving into the role of Chief Development Officer, where her duties will include developing efficiencies and an overall better and more positive restaurant experience for employees and customers.
Which regions will be targeted by Taco Bell first for expansion? The brand is living up to its bold persona and going big. According to the release, Taco Bell is getting started by focusing on new markets—Poland, Japan, Thailand, and Peru—while also expanding its reach in areas where it already has a small franchise toehold like South Korea, the UK, Chile, and India.
It's an ambitious strategy, and it's been tricky in the past—Taco Bell tried to franchise in Poland in the 1990s, for example, but was unsuccessful at that attempt. But it's a new era and a totally different Taco Bell. We think this time around it's got a strong fighting chance to make this global expansion work. 
Let's Connect!