McDonalds is shrinking for the first time in decades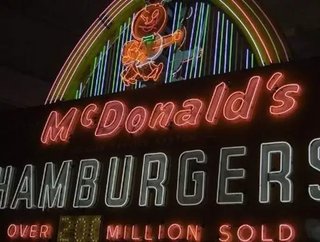 The fast food QSR industry has been in a state of flux for the past few years, as trends and consumer desires continue to change. While newer and more a...
The fast food QSR industry has been in a state of flux for the past few years, as trends and consumer desires continue to change. While newer and more agile brands have been able to anticipate and stay ahead of these changes, some elder statesmen have been struggling to keep pace—and are now suffering the consequences.
McDonald's is one of the largest fast food franchises in the United States and the world, and easily the most recognizable. For years, this has been an asset to the brand—it's been too big to fail. But change comes slowly to large organizations, and it can be difficult to change the opinions and preconceptions that have already crystallized in consumer minds. These points are taking their toll at an increasing rate, and it was only a matter of time before we reached this moment.
Now in its fifth year of declining sales with no end yet in sight, McDonald's confirmed with the Associated Press today that it has plans this year to close more United States restaurant locations that it is opening. In other words, for the first time since at least 1970, McDonald's in the U.S. is shrinking.
RELATED CONTENT: McDonalds CEO Discusses Why Consumers Are Turning Elsewhere
McDonald's spokesperson Becca Hary told the AP that, compared to the more than 14,000 McDonald's locations currently active in the United States, the amount that the brand will be closing is "minimal." Closing underperforming stores is also something that all major chains do at some point, cutting away the dead weight of stores that accrue overhead costs without earning back the necessary profits to stay open.
The hope for McDonald's is that, by closing as many as 700 of its underperforming locations, the chain will be able to turn more focused attention to rebuilding from a position of more concentrated strength.  
RELATED CONTENT: Is McDonald's new simplified drive-thru menu the way of the future?
Of course there is still risk involved with this. After all, the problem with McDonald's now is not it sheer size—Subway currently has twice as many locations, and is still growing swiftly worldwide.
Rather, the key issue hindering growth at McDonald's actually seems quite similar to the problems facing major supermarket chains in the UK like Tesco and Asda. By trying to be everything to everyone, the brands are actually losing ground to more targeted brands—Waitrose and Aldi for Tesco, Chipotle and Five Guys for McDonald's—that have been savvier in catering to what consumers want. McDonald's will still have to address this problem before it can really start to grow again in earnest.
RELATED CONTENT: McDonalds CEO Steve Easterbrook announces a plan to turn the chain around
At least McDonald's has a strong global advantage of growth in emerging markets overseas, while it appears that UK-based supermarkets are struggling on that front as well. But on the domestic front, this is something that McDonald's will have to consider heavily as it moves forward and works to turn its declining sales around.  
But if CEO Steve Easterbrook is able to find success in these bold restructuring tactics, the capital freed up by fewer locations could turn out to be a strong boost for remaining and new locations as McDonald's rebuilds its brand.
Check out the latest edition of Food Drink & Franchise!
[SOURCE: Associated Press via Business Insider]