McDonald's Posts Critical Global Sales Losses Amid China Scandal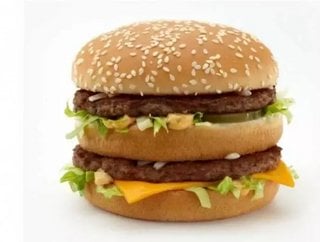 The consequences of Chinas latest food safety scandal are still unfolding. Consumer confidence in product quality has plummeted, thanks to uncovered neg...
The consequences of China's latest food safety scandal are still unfolding. Consumer confidence in product quality has plummeted, thanks to uncovered negligence and food safety violations at OSI Group's Shanghai meat processing facility, and it's being reflected in sales at the restaurants that the facility supplied. McDonald's, a key customer of Shanghai Husi Food Co., posted a major decline in same-store sales for the month of July, forcing the franchise to reevaluate its global forecast for the 2014 fiscal year and consider it "at risk."
Revenue took a dip in the United States through July with comparable sales decreasing by 3.2 percent, reportedly due to World Cup promotions taking precedence over a Monopoly promotion that happened during the same time last year. It's not an insignificant percentage, but it's the kind of thing that can be expected when major promotions are swapped around.
But the real issue is in McDonald's Asia-Pacific, Middle East, and Africa (APMEA) segment – comparable sales dropped 7.3 percent in July, as consumers reacted to the food safety scandal at Shanghai Husi Food Co. According to McDonald's financial report, markets representing 10 percent of McDonald's overall global sales including China, Japan, and other neighboring areas, were negatively affected by the scandal. The financial report further indicates that the scandal negatively impacted July sales by 700 basis points.
All of this means that McDonald's may have to rethink the statement it gave at the year's halfway mark, when the chain predicted full year 2014 global sales would remain pretty flat and similar to June sales – July's plummet indicate that this may not be the case, especially if the chain isn't able to rekindle confidence among its consumers. According to McDonald's CEO Don Thompson, achieving that is now a top company-wide priority:
"McDonald's global growth priorities - providing our customers with their favorite food and drinks, creating memorable experiences, offering unparalleled convenience and becoming an even more trusted brand - are the foundation of our customer-centric approach to building our business for the long term," said McDonald's President and Chief Executive Officer Don Thompson.  "Although July's results were not in-line with McDonald's expectations, we intend to strengthen our performance by addressing the current business headwinds with the discipline and conviction that inspire our customers' trust and loyalty."
In more optimistic news, McDonald's reported sales growth in Europe – comparable sales increased by 0.5 percent, a boost that the franchise contributes to a breakfast and blended-ice beverage menu expansion and smart use of limited time offers. But 0.5 percent is a drop in the bucket compared to the critical losses in the APMEA and (to a lesser degree) U.S. regions, and it's going to take a lot of work to get sales back on track before the year is out.
[SOURCE: http://news.mcdonalds.com/Corporate/Press-Releases/Financial-Release?xmlreleaseid=123054]