McDonald's explores new markets with Siberia expansion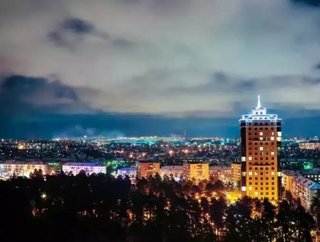 When youre one of the largest global brands in the world, it can seem like there is little room for expansion yet. But in fact, its simply a matter of l...
When you're one of the largest global brands in the world, it can seem like there is little room for expansion yet. But in fact, it's simply a matter of looking off the more beaten path and exploring some regions less traveled.
McDonald's is on just such a journey under the guidance of CEO Steve Easterbrook, who recently oversaw the restructuring of the company, featuring a shift from geographic region-based divisions to four new divisions based on market growth potential as a key point of the chain's "global turnaround strategy." Russia is labeled a "High-Growth Market" within this new structure, and recent developments prove that strong growth potential still exists within the Russian market: this month the chain announced that it will be opening up 20 new locations throughout four regions in western Siberia.
RELATED CONTENT: McDonald's CEO Steve Easterbrook announces a plan to turn the chain around
The new western Siberia McDonald's locations will pop up in the near future in Novosibirsk, Tomsk, Kemerovo and Altay. This expansion also exercises another part of Easterbrook's growth strategy, which includes significantly driving up the percentage of franchised McDonald's franchised locations (as opposed to company-owned locations) through expansion and "refranchising" by 2018. According to ABC News, the new locations are coming to fruition through a partnership with a franchisee—and the company is excited about the potential:
"We are confident that the use of the franchising scheme will be a next step in the successful development of our business and will contribute to a further strengthening of the McDonald's brand in Russia," McDonald's Russian Chief Executive Khamzat Khasbulatov said in a statement to Reuters. McDonald's already has 500 restaurants in 125 cities in Russia, Reuters reported.
RELATED CONTENT: McDonalds is shrinking for the first time in decades
As ABC News also points out, these are not small towns by any means: Novosibirsk is the third-most populous city in Russia (after Moscow and St. Petersburg) with a population of more than 1.5 million residents. While the other regions are home to populations of 500,000 or less, they are still significant populations that McDonald's is ready to convert into Big Mac fans.
Is this the right move for McDonald's? After all, building in more remote locations and in new cultures always presents a risk. But with growth slowing down in more mature markets, it's a risk that McDonald's needs to take. With the right tactics and the guidance of the right franchisee, a bold move like this could net the brand new consumers and serious growth rewards.
[SOURCE: ABC News]