McDonalds CEO Steve Easterbrook announces a plan to turn the chain around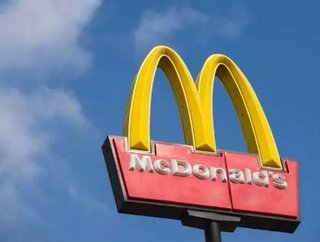 With the declining sales and image trouble that the worlds most iconic burger chain has been facing in recent years, the question on everyones mind from...
With the declining sales and image trouble that the world's most iconic burger chain has been facing in recent years, the question on everyone's mind from consumers to competitors has been: can McDonald's turn its luck around? The chain's recently appointed CEO Steve Easterbrook is hoping that the answer to that question is a resounding yes, and at the very least he's not letting McDonald's go down without a fight.
That fight begins in earnest today, with the chain announcing the first steps in a new global turnaround strategy aimed at restoring success and growth to the business as it moves into the future. According to reports, Easterbrook took to a video conference call to discuss the company's restructuring:
"Today we are announcing the initial steps to reset and turn around our business," Easterbrook says. "As we look to shape McDonald's future as a modern, progressive burger company, our priorities are threefold: driving operational growth, returning excitement to our brand, and unlocking financial value."
One of the biggest changes coming to the restaurant chain involves a massive retooling of its organizational structure, merging many of its once separate regional territories into four segments divided by growth potential:
United States: By far the chain's largest and most established segment.
International Lead Markets: the largest and most established McDonald's markets outside of the US (Examples include Australia, Canada, France, Germany, the UK)
High-Growth Markets: international markets with the most identified potential for further growth (Examples include China, South Korea, Spain, Italy, Russia)
Foundational Markets: Emerging markets with potential.
According to Easterbrook, dividing the business into these new segments will allow McDonald's to be more organized and operate in a more streamlined manner. Other major changes include shifts in structural leadership to reflect these changes in structure—McDonald's Europe President Doug Goare will be president of International Lead Markets, McDonald's APMEA President Dave Hoffman will take on High Growth Markets, and McDonald's APMEA Chief Financial Officer Ian Borden will lead Foundational Markets, while Mike Andres will continue to lead as president of McDonald's US.
McDonald's is also looking to "refranchise" a significant portion of its company-owned restaurants, hoping to sell as many as 3,500 units to franchisees by 2018. Easterbrook hopes all of these changes will help the company meet the expectations of a changing world and changing consumer demands.
"The immediate priority for our business is restoring growth under a new organizational structure and ownership mix designed to provide greater focus on the customer, improve our operating fundamentals, and drive a recommitment to running great restaurants," [Easterbrook] adds. "As we turn around our business, we will look to create more excitement around the brand and ensure that we build on our rich heritage of positively impacting the communities we serve."
They're bold and sweeping plans—and if anyone needs a bold new strategy, it's McDonald's. Now it's just a matter of whether it's bold enough to work.
[SOURCE: QSR Magazine; NY Times]