Impossible Foods hires chief science and supply execs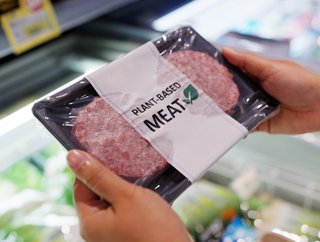 These new roles follow several key executive appointments for Impossible Foods in the past six months.
Impossible Foods hires Sunil Chandran and Rob Haas to focus on bettering food products and using tech to strengthen food supply chains
Impossible Foods, the plant-based meat substitute company, has hired a Chief Science Officer and Chief Supply Chain Officer.

Sunil Chandran will be the company's new Chief Science Officer, while CSCO Rob Haas is in charge of sourcing, manufacturing and logistics. The appointments move the company towards its technology-driven goals, it says.

Chandran will oversee research and development (R&D) and innovation departments, while Rob Haas will head the company's supply chain, from ingredient sourcing to dynamic forecasting.
Sunil Chandran was formerly head of science and R&D at biotechnology company Amyris for 17 years, where brought new fermentation-derived ingredients to the food market.
According to Food Dive, McGuinness has said that, as Impossible Foods strives to improve its offerings, "it remains important for us to have a seasoned scientific professional leading the department". He says Chandran is a "proven people developer".
Haas has nearly 20 years' leadership experience. He previously worked at Anheuser Busch InBev, where he served as the Global VP of Ingredients.
Most recently, he was the Chief Supply Officer at EverGrain Ingredients, a sustainable ingredient company created by AB InBev to upcycle barley grains into high quality, nutritious ingredients and plant proteins.
These new roles follow several key executive appointments for Impossible Foods in the past six months, including the appointment of its first Chief Demand Officer, Sherene Jagla, and its first Chief Marketing and Creative Officer, Leslie Sims, in January 2023.
Are people still eating plant-based meat?
CEO Peter McGuinness wants Impossible Foods to be more tech-enabled. "We'll innovate like a tech company, but operate like a food company," he says.
The company is also keen to continue expanding and strengthening its supply chain. It has achieved record sales with more than 50% dollar-sales growth in retail, despite cutting its workforce by 130 people to bring "costs in line with revenue."
These changes are happening in the midst of its top competitor, Beyond Meat, reporting a 21% decline in fourth-quarter revenue, due to high inflation and the plant-based industry facing issues such as taste and the understanding of health benefits.
McGuinness adds: "Sunil and Rob are exceptional leaders who know how to run critical business functions at scale. They're both motivated by our mission and want to help us succeed in service of that. I'm excited to usher in this next phase of growth under their leadership."