Steven Cahillane: strengthening Kellogg supply chains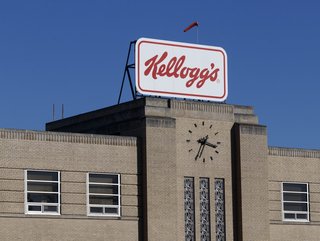 Cahillane has led companies in commercial strategy, global marketing, sponsorships, innovation and research.
Having been Kellogg CEO since 2017, Steven Cahillane continued to transform company innovation, from sharper operations to resilient supply chains
Steven Cahillane joined Kellogg Company in October 2017 as Chief Executive Officer. Becoming Chairman of the Board in March 2018, he has ensured that Kellogg has embarked upon a "new morning" as the company hurtles towards a new era of innovation. The CEO is aware that all aspects of company operations need to be sharper and better for suppliers and customers alike.
With an extensive background in the food and drink industry, Cahillane has led companies in commercial strategy, global marketing, sponsorships, innovation and research. With Kellogg, the mission is to continue building resilient and responsible supply chains and meet responsible sourcing goals to support all aspects of business.
A strong background in the food and drink sector
Cahillane previously assumed the role of President and Chief Executive Officer at The Nature's Bounty Co. (now acquired by Nestlé Health Science), the largest global pure-play manufacturer, marketer and specialty retailer of health and wellness products.
He also spent seven years with The Coca-Cola Company, his latest role as President of Coca-Cola Americas, and eight years with AB lnBev, the world's largest brewing company, in various senior leadership roles including Chief Commercial Officer, in which he led commercial strategy, global marketing, sponsorships, innovation and research following the 2004 merger of lnterbrew and AmBev.
During his time at Kellogg, there have been continuous supply chain issues and cost inflation that the wider food industry has had to wrestle. However, as part of Kellogg's Better Days Promise goal to create better days for 3 billion people by the end of 2030, the company is committed to supporting farmers and agronomists and to building resilient and responsible supply chains for priority ingredients.
For row crops including corn, wheat, rice, potatoes, fruits and sugar beets, the company sources its priority ingredients by measuring improvement at the field and farm levels across key environmental and social indicators of sustainable, responsible agriculture.
Cahillane has since pointed to a new era of sharper innovation that works towards greater adoption of automation, as well as improving customer relationships.
When an established company can continue to evolve
The company CEO has overseen plenty of company-wide changes since becoming CEO of Kellogg. In January 2023, the FDA accepted the Kellogg petition to fortify more of its cereals and grain bars with Vitamin D, in an effort to positively impact public health.
Kellogg has also made the significant decision that having a degree will no longer be a requirement for most jobs at the company. The company said that this was to ensure that it was being as inclusive as possible as an employer.
Cahillane has spoken to the success of Kellogg branding, particularly with the expansion of its branding services. Despite cost increases across Kellogg products, he has spoken to the company's global success due to the continued trust it shares with consumers.
"The relationships with our customers, I think, again, during the pandemic, it was about how do we serve our consumers, our joint consumers in ways that we never had to face before," Cahillane explained to Just Food.
"We had all sorts of challenges with respect to that. But now supply chains have come through stronger as well and the relationships with consumers, I think, are more end-to-end than they've ever been before.
"It's not 1987 anymore – not to be too rosy about it, but it's a new morning and it's, I think, a very, very promising outlook as we look towards how our industry and how Kellogg will perform in the future."