'The Founder' Review: Michael Keaton Makes a Happy Meal of McDonalds Biopic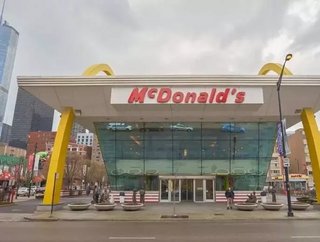 How is Michael Keaton's performance as McDonald's self-proclaimed founder Ray Kroc? I gotta say, I'm lovin' it. Keaton is firing on all...
How is Michael Keaton's performance as McDonald's self-proclaimed founder Ray Kroc? I gotta say, I'm lovin' it. Keaton is firing on all cylinders in The Founder and he makes this electrifying film something to see. Kroc was a hustler down to his fingertips, but he never found the product he was born to sell until he eyeballed those golden arches. That's right: Everything about this fast-food franchise, from the pickle to the bun, was already there when Kroc drove out from his Illinois base in 1954 to see what Dick McDonald (Nick Offerman) and his low-key brother Maurice (John Carroll Lynch) were cooking up in San Bernadino, California. They run their one shop with speed and efficiency; taking over America is the last thing on their quality-obsessed minds. But long before Donald Trump made his thoughts known about the art of the deal, Kroc was in there empire-building. Trailing a long line of flop inventions, the man is smart enough to see a future in cheap burgers. Let the bodies fall where they may.
Director John Lee Hancock (The Blind Side, Saving Mr. Banks) and screenwriter Robert Siegel (The Wrestler, Big Fan) strive hard – and mostly succeed – at keeping Hollywood sentiment out of the storytelling. They delve into how Kroc left his loyal first wife, Ethel (Laura Dern), and hooked up with Joan Smith (Linda Cardellini) who's as turned on by big business as he is. And they touch on how finance master Harry Sonneborn (B.J. Novak, excellent) taught Kroc how to wiggle out of his deal with the McDonald brothers and beat them at their own game. Our hero's success came not in burger joints but in owning the land they're built on. It's no accident that Sonneborn later became McDonald's Corp.'s first president and CEO.
The Founder is ruthlessly savvy about commerce and the deals that keep the wheels turning. "Do it for America," Kroc tells the brothers when they balk at expanding. He believes his own bill of goods, until the bottom line starts calling the shots. Save a fortune by making those milkshakes out of powder? Why the hell not! Keaton is too smart an actor to play the self-made Kroc as a villain. He has a gift for showing the scars of a born salesman coming up the hard way and listening to motivational speeches in a series of shabby hotel rooms. Like this gem from Calvin Coolidge: "Nothing in the world can take the place of persistence ... nothing is more common than unsuccessful men with talent." Like Apple founder Steve Jobs, Kroc – who died in 1984 – had a genius for marketing the talent of others. Is that a lesser gift? Not in these United States. Not then. And not in the age of Trump. Set more than a half century ago, The Founder proves to be a movie for a divisive here and now. Step right up. You might just learn something. 
@RollingStones