Can McDonald's New One-Minute Drive-Thru Promise Bring In Profits?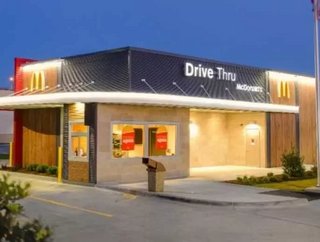 McDonalds is attempting to bring back the spirit of the "thirty minutes or less" food delivery glory days. Through a limited test program in...
McDonald's is attempting to bring back the spirit of the "thirty minutes or less" food delivery glory days. Through a limited test program in Florida through the month of August, the fast food franchise is trying out a 60-second guarantee – consumers coming in during the lunch rush get to hold onto a timer once they've paid for their orders and, if they don't receive their food within a minute on the dot, they receive a voucher for a free item the next time they come in.
In some ways, it's not a bad idea. McDonald's needs the boost, but much of its efforts lately have been geared at shifting its image from a burger chain to a McCafé-centric offee shop in hopeful the vein of Starbucks or Tim Horton's. This new idea doesn't focus on what consumers order, instead focusing on delivering a good consumer experience no matter what. Furthermore, the promise of potential savings during the lunch rush (because in truth, some consumers will root against good service if it will net them a bargain) could end up bringing in strong crowds.
While there are definite plusses to this strategy, there are also potential minuses. Domino's Pizza is probably the most famous franchise to employ a hard and fast "…or it's free!" time limit, and the brand ended its Thirty Minutes or Less promise more than twenty years ago. In that particular case, the promotion was ended due to lawsuits due to alleged reckless delivery drivers ignoring the rules of the road in a scrambling effort to get customers their meals on time.
McDonald's obviously doesn't have to worry about delivery times, but if they aren't careful they could run into problems like cutting corners and making mistakes on orders in an effort to get them out the takeout window within a minute. That might not cause injuries, but it could cause disappointed consumers that won't come back even with the promise of a free lunch item next time for their troubles. McDonald's is going to have to make a big effort to ensure that speed doesn't come at the cost of consistency or quality, especially if this policy is rolled out nationwide or worldwide.
But as long as this policy is executed well, it could turn out to be a profitable promotion for McDonald's and the boost that they need to succeed right now.