Are You Keeping Your Diners as Happy and Safe as You Think?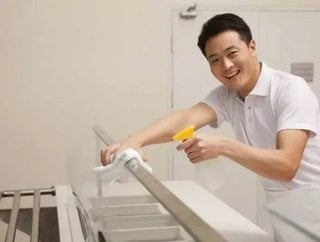 If you're a restaurant owner, then you already know how important it is to make sure what you offer your diners is delicious as well as safe.A clean...
If you're a restaurant owner, then you already know how important it is to make sure what you offer your diners is delicious as well as safe. A clean kitchen is a healthy kitchen, which is why maintaining spotless food preparation practices will ensure safe meals day in and day out. 
With dining satisfaction in mind, here are just a few things your restaurant can do to keep diners happy and safe:
Dining Out Trend
Americans are becoming busier by the second and as a result, restaurants are experiencing a major upswing in hungry customers. Whether it's on the go business executives or busy stay at home parents, dining out is a trend that isn't going away anytime soon.
In fact, according to a report by Forbes, Americans spend an average of $1,000 dollars annually on lunch alone. This kind of mealtime spending habit gives your restaurant a unique opportunity to increase it patronage as long as food safety comes first.
Understanding the Grading Scale
As a restaurant owner, it's your business to know the food vendor grading scale, especially considering your grades are passed along to the public. Both vendors and restaurant inspectors are required to publicly post their inspection reports.
Depending on your local food safety codes, your restaurant is either graded on an A, B, or C letter score or a pass/fail general rating. Knowing your local codes and regulations could be the difference between dining successes or a permanent "Closed" sign in the window, so check out the Government Food Safety website for all the current rules for your area.
You've probably never considered the food you serve as a construction process, but that's exactly what it is.
The way in which you store and prepare food at your restaurant is just as important as how you serve it.
As the following article shows, whether you're preparing a simple tossed salad or "The Construction of Brilliant American Food: Deep-Dish Pizza," you must practice food safety every step of the way. This includes storing refrigerated foods at temperatures of 40 degrees or below and thoroughly washing all produce to ensure it is bacteria-free.
Sanitizing Your Kitchen
When it comes to healthy dining, sanitizing your kitchen will ensure your restaurant dishes up a safe meal every time.
Cleaning and sanitizing your culinary confines means properly disinfecting all surfaces that come in contact with food as well as ensuring your staff wears food prep latex gloves and washes their hands regularly.
Keeping Your Staff Informed
Your restaurant's first line of defense on the food safety front is making sure your staff knows the rules.
From cooks to servers and everyone who passes through the kitchen, a well-informed staff will result in food that's tasty and safe to consume.
A great way to keep your staff on their toes is to perform your own food safety inspections at least once a month.
Likewise, providing everyone on your restaurant team with a health code handbook will ensure everyone is on the same page when it comes to food safety.
By keeping the tips above in mind, your restaurant will pass any inspection with flying colors while keeping diners happy at the same time.
About the Author: Adam Groff is a freelance writer and creator of content. He writes on a variety of topics including restaurant ownership and staff training.