YO! Sushi revamps leadership by hiring former Pizza Express boss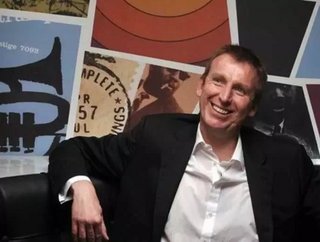 The British restaurant group YO! Sushi has tappedformer Pizza Express boss, Richard Hodgson,as its new chief executive. The casual dining brand announc...
The British restaurant group YO! Sushi has tapped former Pizza Express boss, Richard Hodgson, as its new chief executive. 
The casual dining brand announced the appointment in a bid to accelerate its expansion plan following its acquisition of Bento Sushi. 
Richard Hodgson, who led the international expansion of Pizza Express, will replace Robin Rowland as the sushi chain's CEO. 
SEE ALSO:
Industry veteran Robert Rowland, who has run the company for nearly two decades, will remain on the board as a non-executive director. 
The executive shift has been planned since Mayfair Equity Partners, who own a majority stake in the company, backed its management buyout in 2015.
Under Robert Rowland's leadership, the sushi chain has expanded from three restaurants to almost 100 worldwide, with eight news sites opening in the UK this year, as well new locations in Manhattan, Paris and Sydney. 
The UK-based sushi chain has also recently made a major move across the Atlantic following a CAN$100mn takeover of Canada's Bento Sushi last week.
The acquisition of Bento, the second largest sushi brand in North America and the largest in Canada, has helped YO! To diversify its business model as a multi-channel, multi-brand Japanese food group. 
Over the past year, the combined businesses have recorded sales of about GBP£175mn. 
The recruitment of Richard Rowland hopes to accelerate YO!'s expansion plans, given his track record of developing Pizza Express as one of the UK's most profitable casual dining businesses. 
The former Pizza Express CEO oversaw the pizza chain's international expansion, opening over 120 new restaurants including in South East Asia and China. 
He also helped to develop the pizza chain's retail business through deals with supermarket chains and online delivery platforms. 
The newly appointed CEO has also held senior roles at Asda, Waitrose and Morrisons. 
Speaking of his appointment as new CEO of YO!, Richard Hodgson said: "YO! Sushi has been an iconic consumer brand for the last twenty years, and the introduction of the Bento brand and offering presents a huge opportunity.
"I'm excited about joining the newly diversified Group at this pivotal point in its development, and working with the team as we capitalise on the new multi-channel multi-brand format."