University of Alberta researchers are making gluten safe for Celiac sufferers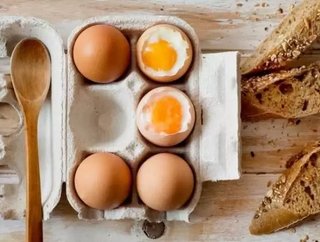 Gluten-free foods have exploded as a health fad in recent years, but for millions of people affected by Celiac disease or other autoimmune disorders, a...
Gluten-free foods have exploded as a health fad in recent years, but for millions of people affected by Celiac disease or other autoimmune disorders, a gluten-free diet is not a preference but a necessity to stay healthy and pain-free. The boom in gluten-free foods has made cooking and dining out much more convenient for Celiac sufferers, but it would be much more convenient still to be able to dine out without worrying about dietary restrictions at all. Now this kind of convenience could be close at hand, thanks to the efforts of researchers at the University of Alberta and a pill that could make gluten accessible and safe to the gluten intolerant.
RELATED CONTENT: Growing Together: Diet Trends and the Organic Industry
Developed by Hoon Sunwoo, an associate professor at the University of Alberta's Faculty of Pharmacy and Pharmaceutical Sciences, in collaboration with colleague Jeong Sim, a retired former professor from the school's Faculty of Agricultural, Life and Environmental Sciences, the "gluten pill" is made from chicken egg yolks that are dried into a powder form. According to Sunwoo, the powdered egg yolk antibodies prevent patients from absorbing gliadin, which is the key component of gluten that Celiacs have trouble digesting.
As Sunwoo told CBC News, the research began 10 years ago as a search for a way to help a friend:
"My friend is celiac. We haven't had any entertaining with beers. So, that's why I develop this pill -- for my friend."
Sunwoo also noted that this pill is not a cure for Celiac or for gluten intolerance. On the whole, people with these conditions will still have to monitor their diets and adhere to their strict gluten-free diets. This is good news for the gluten-free food sector that has rapidly expanded—news of a "gluten pill" could sound like a death sentence for the industry, but the importance of the gluten-free label isn't going anywhere.
RELATED CONTENT: Aldi Launches Private Label Line to Test Gluten-Free Profit Potential
Rather, much like Lactaid and other lactase enyme supplements that are currently on the market to help sufferers of lactose intolerance eat the occasional ice cream sundae, users who take a pill just before eating will be able to enjoy the occasional pastry or pasta dish without the usual headaches, bloating, and distress:
"This is not treating the celiac disease or curing celiac disease," he told Edmonton AM host Tim Adams. "It's just to try to help them improve their quality of life so when they want to socialize with peers or friends."
RELATED CONTENT: Four Reasons to Follow Dunkin Donuts in Adding Almond Milk to Your Menu
In another likeness to dairy relief supplements, Sunwoo has also told the press that, once the treatment goes through human trials and is approved by Health Canada, it will be available over the counter as a supplement instead of through prescription as a drug:
"This is not a drug, this is a food supplement that will be over the counter so it will be available for everyone," he said. "In two years, I expect this product to be available on the market for a reasonable, affordable cost."
From there, don't expect the pill to stay in Canada. With millions of Celiac and gluten intolerance sufferers worldwide, Sunwoo's development has major global applications—and with its offer of the potential for a worry-free meal, it can expect to be welcomed with open arms.
Check out the latest edition of Food Drink & Franchise!
[SOURCE: Metro News; CBC News via Huffington Post]