Sysco Acquires 50 Percent Stake in Mexican Distributor Pacific Star Foodservice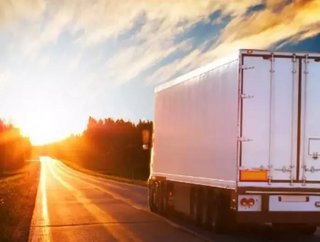 The U.S. Federal Trade Commission may not be convinced yet that Syscos merger with US Foods is the best idea, but that hasnt stopped the foodservice dis...
The U.S. Federal Trade Commission may not be convinced yet that Sysco's merger with US Foods is the best idea, but that hasn't stopped the foodservice distribution giant from gathering mass and pursuing even further growth overseas. According to a new report, this month Sysco has acquired a 50 percent stake in Mexico-based distributor Pacific Star Foodservice.
"We are pleased to reach this agreement to become joint partners with Sysco, North America's leader in foodservice distribution," said Armando Beltrán, CEO of Pacific Star, in a joint press release regarding the merger. "Pacific Star's customers and employees will benefit from the operational expertise, product assortment and immense world-class capabilities that Sysco can offer."
This marks Sysco's second acquisition in Latin America this year, following its 50 percent acquisition of Costa Rican distribution business Mayca Distribuidores, S.A. in June. Finance source Zacks reports that Pacific Star Foodservice has a lot to offer Sysco, with a positive reputation and a robust distribution network already in place throughout Mexico City, Guadalajara, Tijuana, and Monterrey. Pacific Star Foodservice's client base also meshes well with Sysco's own, as the Mexican distributor works primarily with fast food and casual dining franchises and chains along with hotels, theme parks, and other large businesses with multiple locations.
Will this new acquisition affect Sysco's ongoing acquisition bid for US Foods back in the United States? It's more than likely that it won't, as Sysco building its distribution network across the border has a pretty low chance of causing any problems or disrupting the playing field for smaller regional US competitors. Also, as Zacks points out, Sysco has also made several other smaller acquisitions this year as well:
Apart from Latin America, Sysco has expanded in Canada, Ireland, Northern Ireland and the Bahamas… During fiscal 2014, the company acquired operations in Idaho; Maryland; Missouri; Ohio and Pennsylvania, while it acquired 14 other companies in fiscal 2013, which represent annualized sales in excess of $1 billion.
Paired with its growth in the United States, expansion and acquisitions throughout Mexico could also benefit Sysco by opening up synergies in different regions and making it easier to distribute products on their way to be imported or exported between the United States, Mexico, and further throughout Latin America. All in all, it's a move that's going to serve the distributor well.