SABMiller ramps up its takeover game with UK craft brewery acquisition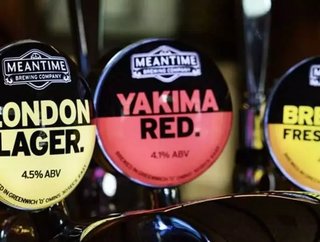 In the brewing industry right now, craft beer is king. Macrobreweries may still command a larger part of the market share due to sheer size and reach, b...
In the brewing industry right now, craft beer is king. Macrobreweries may still command a larger part of the market share due to sheer size and reach, but that share has been declining while new regional and local craft breweries continue to crop up and thrive. For major brewing companies, one key route to keeping up with craft brewing is by becoming one with the craft breweries—in other words, acquiring craft beer brands. Anheuser-Busch InBev has become well known for making strategic acquisitions, but it isn't the only one. This week SABMiller made moves of its own by acquiring UK-based Meantime Brewing Company.
 "Meantime has been at the forefront of the modern craft beer movement in the UK and brews an outstanding range of beers across a variety of styles," said Sue Clark, Managing Director, SABMiller Europe, in a press release announcing the takeover. "At SABMiller we love local variety, and carefully nurture our 200 local and heritage beers. Meantime, born in a city with a rich beer heritage, will be a special new addition to the SABMiller family."
Clark also praised Meantime CEO Nick Miller, Brewmaster Alastair Hook, and the rest of the Meantime team for building up a strong brand over the years with a reputation for high quality and innovation within the industry. Clark expressed hopes that such innovation can be put to use throughout SABMiller. "This expertise will boost our strategy to develop beers that appeal to more people, including women, and which can be attractive alternatives to wine and spirits," she noted.
What does this mean for Meantime Brewing Company? As far as craft beer takeovers go, being acquired by SABMiller could be beneficial. At least Meantime staff can rest easy knowing that SABMiller doesn't resent its status as a craft brewery—earlier this year when Anheuser-Busch threw a temper tantrum at the craft beer industry with its Budweiser Super Bowl ad, MillerCoors responded with an attack on Budweiser's attitude and support for the idea that a beer should be fussed over. "Quality isn't something that belongs to a single style of beer or a single brewer," the ad read. "It belongs to all of the people who deliver on the promise of consistently brewing and distributing the highest quality, best tasting beers in the world."
If SABMiller backs up its words with action and supports Meantime Brewing Company's creativity and the integrity of its brand identity, then the craft brewery could be in good shape. Nick Miller expressed optimism that this will be the case, expressing excitement in the acquisition press release.
"I can say from personal experience, that SABMiller is a great company to be joining forces with. They see the opportunity, and believe in the longevity, of modern craft beer in the UK," he explained. "SABMiller shares our passion for putting great beer first, and making, selling and marketing it responsibly to beer aficionados worldwide. The team at SABMiller have stressed how important our culture is to our success to date, and have a strong track record in retaining the special identities and heritage of the local businesses they've bought in the past. We are all excited about the opportunity to continue growing Meantime. We are also thrilled and flattered that SABMiller has given us a remit to innovate. This is a massive compliment and acknowledges our position as pioneers in modern craft beer."
While rival AB InBev's acquisition of Elysian Brewing Company has had its issues, its takeover of Chicago-based Goose Island has been significantly successful in helping the brand grow and expand its reach. If SABMiller's takeover of Meantime Brewing Company is as successful, it could perhaps help lend credibility overall to the idea of mergers and acquisitions as the path to growth and support for macrobrewers and microbrewers alike.