Preoday: digitally disrupting the future of food ordering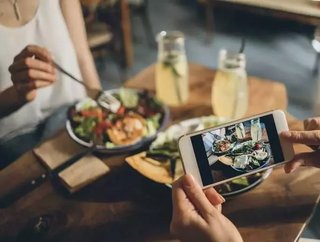 With the takeaway market skyrocketing and restaurants vying to win over customers, could a white label technology platform help food and beverage player...
With the takeaway market skyrocketing and restaurants vying to win over customers, could a white label technology platform help food and beverage players cut through the noise?
Whether you like a fiery vindaloo or a savoury American burger, the restaurant boom has meant that whatever cuisine you fancy it won't be too difficult to find. In fact, in the UK alone, around 740 new food and beverage units have opened annually since 2012 and, in the past year, this figure has nearly doubled to 1,333, according to the Local Data Company (LDC). This has offered more choice for consumers but it has also meant that restaurant owners have to be savvier than ever when jostling for sales. As the fight for profit heats up and restaurant owners scramble to gain more footfall, could the help needed by the food and beverage industry be at our very fingertips?
The food delivery phenomenon has seen a meteoric rise over the past decade. With a few taps and swipes of their devices, consumers can have whatever meal they want at their doorstep in minutes. This business model has proven a perfect fit for today's 'on-demand economy'. Indeed, worldwide, the market for food delivery stands at €83bn (US$96.2bn), or 4% of food sold through restaurants and fast-food chains, according to McKinsey.
Digital ordering platform Preoday has carved a unique path in the takeaway sector, providing mobile apps and web interface platforms which allow customers to pay, arrange delivery or collect food and beverages with just a few clicks of a button. "For our clients, this software is business critical," says Matt Graywood, COO at Preoday. "Some of our customers take over 30% of their income via digital ordering on the Preoday platform."
SEE ALSO:
What gives this tool a competitive edge, though, is the fact that it is a white label technology, meaning that it can be fully branded and managed by the restaurant or eatery, rather than a third party. "Our clients recognise that they need to build a relationship with the customer by themselves and so a white label product like Preoday is ideal because the consumer doesn't see Preoday, they just see the brand," explains Graywood.
"This means that the business is able to engage with the customer directly in terms of communication and promotions. They also own the data from customers' purchases which they can use to build their proposition and promotions around their customer base. That's something they don't get with aggregators in the market. They've got complete ownership and that direct relationship could prove to be the differentiator for whether they fail or succeed."
Online platforms are an effective way to drive digital footfall. Not only do they offer new revenue streams, but some can also take the customer experience to the next level. Preoday prides itself on creating a functional yet custom-tailored platform that can meet the niche and often demanding needs of today's restaurants and eateries. "The differentiator is that this technology has extremely rich functionality but it's also a very flexible platform," observes Graywood. "It's built like a robust transaction engine so it can cope with high-volume takeaway periods like lunchtime peaks during the week or the weekend."
'Flexible' is a fitting word to describe the digital ordering platform. By offering configurable tools, business owners can use a management dashboard to have total control over processing, whether they want to print out orders, send customised messages or even offer push notifications. The best part, according to Graywood, is that the platform also provides rich analytics so that the sector can better understand their customers, whether that's knowing how much a particular customer tends to spend or what their buying habits are.
"We carried out a survey in April which asked what the key challenges are that chains are facing today," notes Graywood. "The feedback we got was that 30% of respondents were using an aggregator but 70% prefer their customers to order directly because not only is it a better margin for them, but they also get to provide the service they want directly to their customers and get to capture data regarding their customer's purchasing habits.
"Through data analytics, they can start to build a profile of what that person's ordering, who their best customers are, what they tend to order and how they can better target their promotions around that customer base and really start to engage with them," he adds.
Large retailers have been capturing customer data for years but the restaurant sector has been slower in its uptake. This is undoubtedly untapped potential. By using highly specific data, Graywood notes that eateries can use analytics to target both loyal and infrequent customers alike by sending a personal message to encourage a return visit which could include a special discount applicable to their favourite item, for instance.
"It offers a new level of differentiation," Graywood says. "You can use the data as you feel fit. You can focus a promotion right down to the individual which brings them that much closer to your brand. Personalised marketing increases the odds of engagement and conversions by appealing to each individual's likes and needs. Therefore, customers are more likely to go to you rather than the competition."
SEE ALSO:
With Greggs, the Aviva Stadium, the Royal Opera House and others all signing up to the service, Preoday's customer list makes for impressive, diverse reading. The venue, location, and the customer may change but the fundamentals of good customer experience all remain the same. "The requirements of an event-based venue may be different to that of a restaurant in terms of set-up but for pre-order, at the heart of it it's very similar," observes Graywood. "From a technology point of view, it's a cloud-based platform whereby all our customers use the same code base, so everybody's using the same platform. This means that we can build everything once and provide it to all customers. Then, whenever we make an improvement or a new functionality is added everybody gets the benefit from that."
When peak times hit, and orders are piling up, efficiency can make or break a restaurant's reputation. By eliminating some of the hurdles, the software platform also helps to shorten queue times, reduce hassle and enhance the customer experience. "Take Shack, for instance – a Norwegian burger chain we've had as a customer since 2016," notes Graywood. "They had three restaurants which were so popular that people were queuing for an hour every day to buy their burgers. The problem, whilst everybody kept going back to the food, was that they weren't particularly happy about the waiting time.
"Customer satisfaction was low, some people wouldn't queue for that long, and there were missed sales too. They selected Preoday and we implemented a mobile and online ordering app which gave customers the opportunity to order ahead, skip the queue and then pick up the food when it was ready rather than waiting.
"The key thing about Shack was that they had a really loyal customer base but they had a bottleneck whereby customers were all trying to purchase at the same time," he continues. "By adding this functionality, the customer success rate went right up. Mobile and online ordering now account for 30% of their sales, so it's a key part of their business."
With customers across the globe and multi-language capabilities, the opportunities for Preoday are limitless. In its short five-year history, the company has already boarded a variety of food and beverage behemoths, expanded its footprint globally and helped restaurants and food chains overhaul the customer experience. This could be the difference that helps a restaurant cut through the noise in today's ever-competitive market and, for Graywood, this is what makes working at the firm so rewarding.
 "Whatever your needs are, we want to be the default ordering technology," notes Graywood. "At its core, most of the team are the same people who built the technology and started the business in the first place. Everyone feels invested in it; they want to see it succeed, they want our customers to succeed. When we work with a restaurant and we see their vision come alive, we're very proud that it's thanks, in part, to Preoday."