Mondelez Has Changed the Cadbury Creme Egg and Consumers are Raging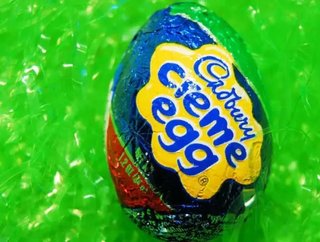 When certain food products attain cult status, its usually because consumers have wrapped their existing passion for that product up in good memories an...
When certain food products attain cult status, it's usually because consumers have wrapped their existing passion for that product up in good memories and nostalgia to make that product larger than life. That kind of amplified passion is powerful enough to bring product lines back from the dead years after the fact—but it's also quite delicate, requiring that those products stay exactly the same as consumers remember them into perpetuity. If there's one thing that can wreck that feel-good nostalgia, it's the perception that the product "just isn't the same anymore."
Mondelez International-owned chocolate brand Cadbury is feeling the effects of that wreckage right now, after raising the price on Cadbury Crème Eggs in the UK and admitting to a British paper that it no longer uses Cadbury Dairy Milk chocolate in its Crème Eggs produced for United States consumers.
The first of the two offenses is a blow to UK consumer pocketbooks, as Cadbury Creme Eggs switch from six-pack to five-pack boxes while prices stay almost exactly the same for significantly less product. It's an understandable and explainable offense—as chocolate demand continues to outpace chocolate availability, it makes sense that prices are going to rise accordingly. But while most consumers aren't paying attention to the rise and fall of commodity costs, they will definitely pay attention to prices and packaging differences. Perhaps a more gradual price increase, while keeping the amount of eggs in each package familiar and the same, would have ultimately evoked less frustration.
Meanwhile across the pond, the second offense is a blow to US consumers' sense of nostalgia and product loyalty with a change of recipe:
A spokesman said: "It's no longer Dairy Milk. It's similar, but not exactly Diary Milk. We tested the new one with consumers. It was found to be the best one for the Creme Egg, which is why we've used it this year."
It may be the one that tested best for the Crème Egg among the new options given, and to the brand's credit it never promised consumers (especially non-UK consumers) anything about Cadbury Dairy Milk—"the Creme Egg has never been called the Cadbury's Dairy Milk Creme Egg," the spokesman added. "We have never played on the fact that Dairy Milk chocolate was used." But it's Cadbury Dairy Milk that consumers have come to expect and associate with Cadbury Eggs all the same, and it being different now is enough to send an awful lot of consumers reeling in disenchantment.
Now the question is whether this outrage will persist and translate into a physical loss of revenue for Cadbury and Mondelez International, or give way to business as usual by the time Easter candy season gets into full swing.