Is it time to follow Starbucks' lead and stop bottling water in California?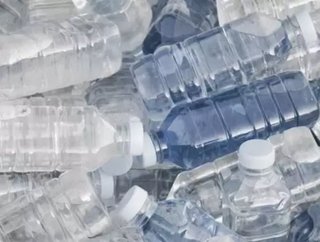 The fact that California is in the middle of a devastating drought is hardly news at this point—what is news, however, is the way that lawmakers a...
The fact that California is in the middle of a devastating drought is hardly news at this point—what is news, however, is the way that lawmakers and business approach the situation. Starbucks is making news this week with the announcement that it is moving the sourcing and bottling operations for its Ethos Water brand out of California.
"We are committed to our mission to be a globally responsible company and to support the people of the state of California as they face this unprecedented drought," said John Kelly, Starbucks senior vice president of Global Responsibility and Public Policy, in a press statement from Starbucks. "The decision to move our Ethos water sourcing from California and reduce our in-store water reductions by more than 25 percent are steps we are taking in partnership with state and local governments to accelerate water conservation."
In its statement, Starbucks explained that the company will be in the process of moving production to its Pennsylvania water supplier over the next six months, and is seeking out additional sources and suppliers to better serve consumers on the West Coast. Starbucks also pointed out that it has reduced its water usage by 26 percent in California through additional measures like green building and conservation best practices.
RELATED CONTENT FROM FDF WORLD:
It's a major move for Starbucks, and one that fits perfectly with the brand—especially given that, just over a month ago, Starbucks CEO Howard Schultz delivered the company's 14th annual Global Responsibility Report, focused on the role and responsibilities that come with being a for-profit public company in today's world. ""By committing to truly aspirational and global goals, listening to our partners and customers, collaborating with innovative leaders, and candidly reporting on our combined efforts, we hope to inspire others to help redefine the role and responsibility of a public company as well," said Schultz.
In light of the drought, water bottling operations in California are under intense scrutiny and the subject of serious controversy right now. Starbucks was racking up criticism as well before coming forward with the decision to pull the plug on its California Ethos Water bottling operations. Now that Starbucks had made the first move, will the business inspire other industry giants to pull out and find new sources for their bottled water brands?
So far: nothing yet. Buzzfeed News reached out to several major brands including Nestle and Coca-Cola, neither of whom expressed interest in ceasing operations in California. Both brands relayed via spokesperson that they intended to focus instead on conservation efforts. Still, it seems hard to focus on conservation when the product that needs conserving is the very same product marked for sale.
It's difficult and costly work to pick up and move operations, let alone without a contingency plan or a new place to move already figured out. For such large global companies as Nestle and Coca-Cola, it may also be that much more difficult to move any major decisions and displacements through the approval process—and it would be poor form to announce any plans or considerations to move before they're signed off. But for any water bottling brand that has not yet given serious thought to moving out of California and finding suppliers in less drought-stricken states: there's no better time to consider it than now.