How are Pepsi, Coca-Cola, and Dr. Pepper Changing the Way US Consumers Drink Soda?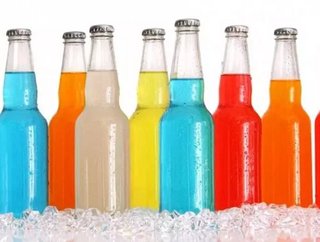 Its rare to see industry competitors come together to work toward a common goal. But thats exactly whats happening in the soft drink industry right now...
It's rare to see industry competitors come together to work toward a common goal. But that's exactly what's happening in the soft drink industry right now. At the 10th annual Clinton Global Initiative – underway this week in New York – PepsiCo, Coca-Cola, and Dr. Pepper Snapple Group publicly pledged to work together to fight obesity in the country by cutting the amount of soda-based calories consumers drink by one-fifth over the next decade.
That's an ambitious proposed goal, even for the three largest soft drink companies in the United States working in harmony. How are the Big Three planning to achieve that goal? According to the companies, their program will build off of programs already in place individually and will cover a focus on a combination of three targets.
Marketing – All three beverage producers have plans to shift their focus further toward production and marketing of low- and no-calorie drinks, like the recent launch of Coca-Cola Life and PepsiCo's partnership with India to produce healthier foods and beverages for school lunches.
Distribution – According to reports, the three companies have begun work on a long-term strategy involving signage at various points of sale from company-owned vending machines to endcap and check-out counters at convenience stores and other retail locations. Instead of solely focusing on the sale of their products themselves, the signage will also remind consumers to be mindful and check the calories on what they're buying to make sure it fits in with a healthy daily calorie intake.
Packaging – Reports also mention that the brands are rethinking their packaging, perhaps retooling cans to display calories more prominently and launching a wider variety of size options – could that mean more widespread use of the smaller slim cans?
If these plans are effective, Coca-Cola, PepsiCo, and Dr. Pepper Snapple Group could succeed in decreasing sugary soft drink consumption by 20 percent before 2025.
Are these plans 100 percent altruistic and for the benefit of consumers? That's up for debate. After all, soft drink sales have been in decline for a while – manufacturers have been fiercely fending off laws aiming for a reduction in soda consumption, as an increasing amount of consumers seek out healthier and less caloric options. It's also a red flag that something else might be going on when soda companies get together to encourage consumers to consume less soda. This apparent paradox has some skeptics wondering what the soda industry's true motive here – most likely, it's at least in part a response to that consumer drop in soft drink consumption that's already happening whether the industry works to achieve it or not:
Health advocates generally dismissed the Tuesday announcement as little more than another example of the industry's marketing prowess. "I suspect they're promising what's going to happen anyway," said Kelly Brownell, an expert on obesity and dean of the Sanford School of Public Policy at Duke University. "All the trends are showing decreased consumption of high-calorie beverages, and so what better way to get a public relations boost than to promise to do what's happening anyway?"
If that is indeed the case, it's a smart way for the industry to play it. Instead of doubling down on the goodness of sweet soft drinks and driving away consumers, it looks like the industry is attempting to change itself to fit consumer desires and offer the lower calorie and sugar-alternative Coke Life-type options those consumers are looking for. In short: if you can't beat them, join them.
But whatever the motivation is, the outcome is the same: when it comes to the way consumers and manufacturers alike approach soft drinks, tides are starting to turn.  
[SOURCE: NY Times via Eater National]