Hands Free Hectare project set to become world's first fully automated crop cycle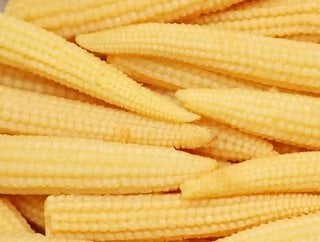 Harper Adams University'sHands Free Hectare project, located in Shropshire, England, is set to become the world's first fully automated crop cycle...
Harper Adams University's Hands Free Hectare project, located in Shropshire, England, is set to become the world's first fully automated crop cycle, with the harvesting of spring barley set to take place on the site within the next three weeks.
The idea is for automation to provide a much more sustainable and efficient method of farming in the future, not having to rely on unpredictable climates and daylight hours in order to execute the crop process.
"Over the years agricultural machines have been getting bigger increasing work rates. This has suited the UK's unpredictable climatic working windows and reduced rural staff availability," said agricultural engineer and leader of the project Kit Franklin.
"But with these larger machines, we are seeing a number of issues, including reduced soil health through compaction which hinders plant growth, as well as reduced application and measuring resolution, critical for precision farming, as sprayer and harvesting widths increase."
See Also:
The project aims to combat this, in the aim of making farming both more efficient in not requiring direct human attention, and more sustainable in avoiding the use of larger more damaging machinery. 
"Automation will facilitate a sustainable system where multiple smaller, lighter machines will enter the field, minimising the level of compaction.
"These small autonomous machines will in turn facilitate high resolution precision farming, where different areas of the field, and possibly even individual plants can be treated separately, optimising and potentially reducing inputs being used in field agriculture."
With Hands Free Hectare on schedule and likely to be successful, many may view it as a threat to jobs. However, Franklin states that although it would be a technological advancement for traditional farming methods, jobs would not be lost.
"It's not about putting people out of jobs; instead changing the job they do," he said. "The tractor driver won't be physically in the tractor driving up and down a field.
"Instead, they will be a fleet manager and agricultural analysts, looking after a number of farming robots and meticulously monitoring the development of their crops."
"Work has been very intensive to ensure the combine is ready in time."
The project is being supported by PrecisionDecisions, an innovative consultancy and farming data service operator, and largely funded by the 'Satellites to improve agri-food systems' competition, being one of 20 businesses to win a share of £3mn to explore and improve food production using satellite technologies.