Greggs Adds Chocolate Sourcing to its Fairtrade Portfolio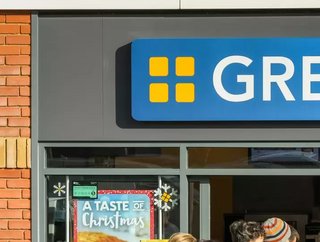 Malcolm Copland discusses Greggs' FairTrade chocolate source, adding to its portfolio sustainably sourced food products
What could possibly improve a sweet treat from Greggs? Maybe if the chocolate is 100% Fairtrade it might add that next level of satisfaction. Greggs has announced that it will now source 100% Fairtrade chocolate for its food-on-the-go products. While the company expands its network of bakeries across the country—as I discussed in a previous article on Food Digital—it will surely make an impact with this initiative, which will span its entire supply chain. 
A History of Sustainable FairTrade Procurement
Greggs is known to source other sustainable ingredients for its products. Since 2005, the company has procured all of its coffee bean and fruit supplies from organisations that are supported by the FairTrade initiative. Over time, Greggs has added many other sustainable goods, including apple juice, orange juice, sugar sticks, sugar syrup, hot chocolate, black tea, mint tea and green tea. 
Malcolm Copland, Commercial Director at Greggs, comments on the company's commitment to sustainable goods through FairTrade. 'As a responsible business, we believe in doing the right thing and are incredibly proud to be a long-standing partner of Fairtrade. We are proud to have continued to increase our Fairtrade commitments over time, which include coffee beans, apple juice, orange juice, sugar sticks, sugar syrup, hot chocolate, black tea, mint tea, green tea, bananas and now chocolate', Copland says. 
'It has been incredible to see the positive impact and difference we can make to producer communities. We look forward to building on this success further and doing our bit to help change the lives of the thousands of people involved'.
What Makes FairTrade Sustainable? 
The FairTrade Foundation was founded in 1992 and currently works with more than 1,707 organisations to support over 1.7 million farmers. FairTrade sets the standard for social justice among producer organisations internationally and contributes to the betterment of economic and environmental concerns. Greggs support of FairTrade cocoa will benefit the industry by:
Improving Household Income of Farmers 
The FairTrade initiative gives farmers piece of mind, by guaranteeing the price of crops, providing them with a FairTrade Premium as an addition to their income. The Premium is given to farmers in the form of benefits, such as healthcare, electrical supply, access to bicycle ambulances and clean water—undoubtedly a staple in their lives. 
Caring for Climate Change and the Environment
Backing from the FairTrade Foundation gives farmers access to experts that will support them to take actions against climate change. Technical advise is available to allow farmers to make changes that will reduce greenhouse gas emissions, avoid deforestation, tackle soil erosion and reduce water consumption and wastage. 
The Empowerment of Women at Work
FairTrade supports the empowerment of women. Much like in developed countries, women should have the same opportunities for work, which is something that the FairTrade Foundation invests in, by providing programmes and projects that turn women into leaders and entrepreneurs. 
'It's fantastic to see Greggs building on their already impressive Fairtrade portfolio by converting their chocolate couverture', says Michael Gidney, Chief Executive Officer of the FairTrade Foundation. 'The move offers customers more options to do the right thing by farmers. [By] choosing Fairtrade chocolate, cocoa producers can improve their household income, access training to adapt to climate change and participate in programmes that train women to be leaders and entrepreneurs'.