Gregg's Announces Positive Profits, New Stores and More Jobs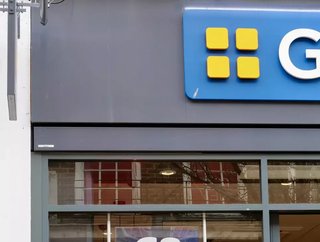 Gregg's plans to open more stores and create more jobs, thanks to the recovery of its profits since the beginning of the Covid-19 pandemic
The well-loved bakery chain, Greggs is proving its resilience to Covid-19. As the company has sustained its finances—with a pre-tax profit of £55.5mn for the 26 weeks leading up to the 3rd of July 2021, it has announced it will resume its expansions with the opening of 100 shops this year. The opening of these bakeries is said to bring around 500 new jobs in the coming months.
The company currently operates a network of 2,115 bakeries and has proposed it will reach a total of 3,000. The company revealed its latest profit figures recently, which are on the positive side compared to its £65.2mn loss for the first half of 2020. The sales figures for the July period were up by 0.4% compared to the same period in 2019. Greggs told investors the recovery was a lot faster than it had expected with branches in suburban areas and local high streets benefitting the most. 
'Greggs once again showed its resilience in a challenging first half, emerging from the lockdown months in a strong position and rebuilding sales as social restrictions were progressively relaxed', says Roger Whiteside, Chief Executive Officer at Greggs. 
This is not to say that Greggs hasn't had its work cut out for it. The sales figure for the 26 week period in 2019 was recorded at £40.7mn. The company also experience a fall in sales after the third lockdown, which resulted in a 9.2% decrease in sales against 2019—eventually recovered by the opening of 48 new premises. 
'We continue to make good progress with our strategic priorities, growing the shop estate and investing in our digital capabilities to compete in all channels and parts of our market', says Whiteside. 'Whilst there continue to be general uncertainties in the market, given our recent performance we now expect full-year profit to be slightly ahead of our previous expectation'.
Further Resilience in Food Franchising
Greggs is not the only business to have received a positive outcome over the past 18 months. Domino's has shown a strong performance across its operations in the UK and Ireland. The company recorded a pre-tax profit of £41.3mn—for a similar period, which is up £22.3mn compared to last year. The group has also expressed a positive outlook on the business period. 
'The strong trading in the first half of the year provides us with the firm foundations for the delivery of our strategic growth objectives, which build upon our strengths in both delivery and collection', says Dominic Paul, Chief Executive Officer at Domino's. 'This will enable us to deliver strong system sales growth and increase our store numbers in the UK and Ireland'. 
Paul continues, 'This will enable us to deliver strong system sales growth and increase our store numbers in the UK and Ireland. [...] I believe our agile business model leaves us well placed to capitalise on the significant opportunities ahead while continuing to invest in our strategy, which will deliver benefits for franchisees and shareholders alike'.