French venture capitalists come to North America to modernize the dining experience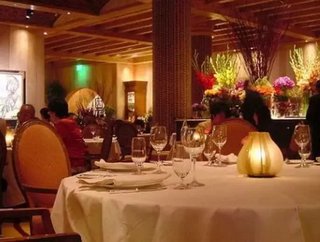 The world is changing at a rapid rate, and the future of dining is poised to change as well. One firm in France is aiming to accelerate that change. 33e...
The world is changing at a rapid rate, and the future of dining is poised to change as well. One firm in France is aiming to accelerate that change. 33entrepreneurs—a venture capital "accelerator" company that touts itself as the first of its kind dedicated to supporting startups in the food, beverage and hospitality industries—has been taking a tour of the United States and Canada in order to give North American startups the opportunity to pitch their ideas to potential investors.
Already underway, the nine-stop tour has been visiting some of the biggest cities in the U.S. and Canada including Montreal, Toronto, New York City, Boston and Chicago. Its next stop is in Austin, followed by three more stops in Los Angeles, San Francisco, and Boulder, Colorado. According to 33entrepreneurs founder Vincent Prêtet, the top three finalists in each town will be brought to one of two conferences—food and beverage specialists will present at Bon AppeTech, while hospitality and travel startups will attend Phocuswright. From there, the finalists will compete for one of three grand prize opportunities at a $100,000 equity investment and three months at an acceleration program in France which will help the winners explore and enter the EMEA market.
As the report from FRANCE 24 explains, don't expect high-tech purely functional meal-hacking revolutionaries like Soylent to be chosen for the finals. From recipe apps to apps that educate users on wines or ingredients, 33entrepreneurs is looking for startups who still emphasize the joy and simple pleasure of sourcing and cooking and eating:
"The way we understand food is totally different from the way Americans think about it," [33entrepreneurs partner Kevin Camphuis] told FRANCE 24. "For many Americans, food is fuel. So food innovation in the US can be very functional and thus very visible. For a French person, food means love, pleasure, gathering around a table. Innovation for us is about improving the experience that you share, about the quality of what you prepare, the time and ease it takes, and how to access a larger variety of good quality ingredients."
While this does place some limits on the competition, more than 500 startups have applied to compete. For the chosen startups, winning this sponsorship could be the opportunity of a lifetime:
"Innovators want to come to France because we are much more open-minded than elsewhere in Europe," 33entrepreneurs' Camphuis told FRANCE 24. "France has traditionally been a very centralised, institution-guided country, but after the financial crisis we became very open to change."
Check out the latest edition of Food Drink & Franchise!
[SOURCE: France 24]