FoodWorx Conference explores the future of food in Portland and beyond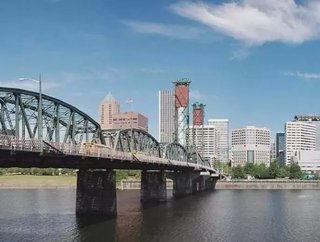 The world is getting smaller—but its certainly not getting any less interesting for it. As communication improves and the spread of information in...
The world is getting smaller—but it's certainly not getting any less interesting for it. As communication improves and the spread of information increases, food and beverage businesses have never been so in touch with their consumers. It's a unique situation that presents golden opportunities, and Portland's FoodWorx: Future of Food Conference is taking advantage of it.
As a tourism expert and founder of the World Food Travel Association, FoodWorx founder and chairman Erik Wolf sees the conference—now entering its fourth year—as a place to improve the food food system through communication by providing a place for delegates from both the business and the consumer worlds to come together and discuss current issues and ideas from technology to sustainability.
FDF: Who is the target demographic for FoodWorx? Who comes to this conference?
Erik Wolf: The delegates are really a mix—half consumer, half trade—with journalists and students as well. Really it's for everyone who cares about what we put in our bodies. It is food and beverage entrepreneurs, it's policy makers, it's everyone who cares about the food system.
FDF: How was the conference conceived?
EW: FoodWorx is an extension of what [the World Food Travel Association] does. We're all about food and beverage as unique experience for visitors. We also saw an opportunity to talk about food issues in an innovative way: we have lots of conferences that talk about sustainability, farming, diet and health, but what we really wanted to do was focus on how pervasive food and beverage are in every day life.
You think about the fact that you eat three meals per day, and how ubiquitous that is—people often overlook that food is impacted by the transportation industry, technology, music even, color, and academics. All of it comes into food somehow, and food comes into all those industries. So we saw an opportunity, and that's how the conference was created.
RELATED CONTENT: What Costco's exponential growth in organics says about the industry at-large
FDF: What are some features that attendees and delegates can anticipate this year?
EW: For the first year ever, we're going to be doing online streaming. We do get delegates from all over the world who dial in, so they can look forward to that. Delegates who attend in person will get to try some new products on the market, so maybe things they've heard of before but not tasted before—that's a popular part of FoodWorx.
Then there are the talks—we have two high school students, two sisters, who are speaking, and that's new for us. They're the youngest speakers ever at FoodWorx, and they're going to be talking about themselves as consumers, and also as food industry entrepreneurs.
FDF: What's the importance of including this younger demographic?
EW: I think what it does is that it sets us apart, in that we recognize that we can learn something from everyone. We've had older people speak, and we're offering the opportunity for younger people to speak. This is the new generation; these are future customers. It's important that businesses, brands, and other marketers see that they need to start working with these people when they're younger.
RELATED CONTENT: Talking Top Trends from Natural Products Expo West 2015
FDF: How does the fact that FoodWorx is based in Portland color the conference?
EW: Portland is the center of the foodie universe right now. I think that really helped the genesis for the event and helps to get things going—anything that happens in food in Portland is kind of on [the media's] radar. I think that helps us. It's continuing to validate Portland as a leader in food and food issues, but it's also giving delegates the opportunity to come and experience one of the world's most exciting food cities.
FDF: What are your goals for this year's conference, and for the future of the conference overall?
EW: We want to continue to grow, and we also have a vision to spread Foodworx around the world. I'm already talking to Barcelona and Bilbao in Spain, and Jakarta in Indonesia, about doing Foodworx conferences there. But then just to continue to educate consumers and help them to expand their minds and realize it's not just about what we put in our mouths—there's an entire system behind it.