Flavour sensations: Inside R&D at PepsiCo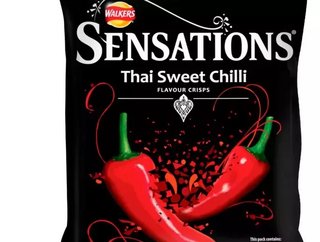 Pepsi's portfolio expands far beyond a range of iconic cola-flavoured soft drinks. From Walkers crisps and Quaker porridge oats to 7up and Tropicana j...
Pepsi's portfolio expands far beyond a range of iconic cola-flavoured soft drinks. From Walkers crisps and Quaker porridge oats to 7up and Tropicana juices, PepsiCo is home to a wide-ranging series of brands, 22 of which net the company $1bn-plus in sales each year, helping to generate a total revenue 50% higher than that of Coca-Cola.
Maintaining such a large portfolio of well-established names requires striking a delicate balance between innovation of new flavours and preservation of consumer favourites which have stood the test of time.
This is no mean task, and one to which Pepsi dedicated US$760mn last year in the form of R&D activity. From China to the UK, the company's innovation centres continue to respond to consumer lifestyle trends in order to test and develop the next wave of fit-for-purpose food and drink.
Tammy Butterworth is Global R&D Manager for PepsiCo's grains division, which primarily concerns the Quaker range of porridge oat-based products. Having moved from pet snack development at Mars to food and drink innovation at Britvic, the UK bottler for Pepsi, Butterworth has been behind the launch and rebranding of several well-known PepsiCo brands since 2009.   
"I've worked closely with our snack categories as technical brand manager in charge of everything from the quality of the products to the innovation and renovation programmes," she recalls. "Now I am in a global R&D manager role looking after innovation in our grains segment, managing the development of products that will launch globally in the UK, Western Europe, North America, China and South America."
The PepsiCo approach
While Butterworth cannot disclose details of products yet to be launched by Pepsi, she can attest to the meticulous processes and consumer engagement that inspire flavour development.
"Our R&D is not a case of our teams simply working on things from a technical point of view," she explains. "We work very closely with consumers to understand what a product must have and cannot have, and what the nice-to-haves are. We need to make sure the products are easy to consume and fit into people's lifestyles. There is a huge amount of choice out there in food and drink, so it is imperative we produce products that consumers want to come back to."
But just how much can consumers influence Pepsi's innovation pipeline? Asked whether there is another balancing act to be had around consumer expectation and what is feasible for the company to develop, Butterworth details the need to frame conversations in the bounds of what is realistic and can be achieved with a certain level of exploration and investment. If something is not feasible, consumers will be told and presented with an alternative that may still resonate with them.
This research is not exclusively carried out in-house either: Pepsi frequently strikes up partnerships with universities and external innovation partners to help ensure its offerings remain relevant.
Sensations
One standout project Butterworth recalls is her work on Walkers' premium crisp product, Sensations. Since bursting onto the market back in 2002, fast-forward to 2009 and the brand was in need of a refresh: new flavours and culinary inspiration were required.
"We made dishes, went out and sampled menus, and consumers came and ate whole meals with us," Butterworth says. "We wanted people to think about the emotional connection, going back to their coming of age years when they started travelling, drinking wine and the like.
"This is where we wanted to transport people to – familiar tastes but something worth exploring. We'll deconstruct dishes, observe what we taste first, last and in between, and make sure we replicate that food journey in our flavours."
The rebranding exercise worked. New flavours such as Thai Sweet Chilli helped the product range return to double digit growth.
"This may not have been the biggest of projects - and some of the bigger projects I cannot discuss because they are yet to come to market - but the smaller things that deliver immediate results are great to be a part of," Butterworth continues. "When I go to dinner parties and people I don't know are talking about how nice they are – that motivates you to make sure we get it right."
Fast-forward another seven to eight years, and Pepsi is once again updating the Sensations brand, recently launching Japanese Sweet Wasabi & Ginger, Mango & Red Chilli Chutney and Chargrilled Steak & Chimichurri flavours.
Time, money, space or health?
These new Sensations product ranges are the result of paying close attention to trends in the food and drink space, anticipating what consumers will want to eat and drink years down the line.
Walkers and Sensations may be something of a flagship PepsiCo snack, but healthier offerings have been paying the company dividends in recent times. PepsiCo now derives around 45% of its revenue from what it calls 'Guilt Free Products', including low-salt snacks and beverages with fewer than 70 calories.
"Health is one of our key trends," says Butterworth, "and within our portfolio we have a nutrition team, something which I sit in, which looks into what nutrition consumers are demanding and how we can produce products that contain these nutrients and food groups.
"We apply this with other trends we are tracking, such as a general reduction in spare cash among consumers and a decreasing amount of time being spent on preparing and eating food. In places like London, it is becoming more common for people to live in smaller apartments, so this has to factor in as well."
A big health and lifestyle-related focus for Butterworth and Pepsi's grains division is breakfast. Despite being readily acknowledged by consumers as the most important meal of the day, statistics point towards a downturn in people eating breakfast daily.
"People are skipping breakfast and commenting that the quick grab choices out there either are not fresh and healthy enough or too expensive," Butterworth observes. "Do you compromise on freshness, nutrition, price or time?"
Pepsi and Quaker are attempting to find the perfect answer to this conundrum, whether this be through its recently-launched fruit and oat squeeze, porridge to go bar or future innovations yet to be revealed.
For Butterworth, being in a position to positively impact the health and lifestyle of consumers for the better is a key motivator. She concludes: "We are a big business and responsible for a lot of brands, so we can in turn make a big difference to the way people eat. For me, I am completely engaged and excited to be part of that."