Fast growing Foodtech platform C3 partners with WK Holding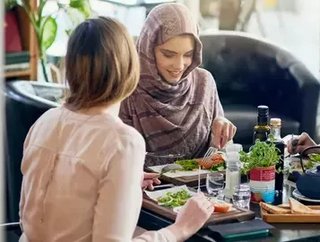 C3, the fastest growing multi-channel FoodTech platform, has begun a joint venture in Saudi Arabia with global investment group WK Holding
A US-based Foodtech platform has entered into a joint venture with WK Holding. The Saudi Arabian joint venture between the FoodTech platform C3 (based in the USA) and the global investment group WK Holding (based in Saudi Arabia) is valued at US$100 million. The joint venture is equity split: 49% C3 and 51% WK Holding. C3's expansion into Saudi Arabia begins a new era for culinary concepts and is a unique opportunity for shareholders. 
The partnership created in Saudi Arabia between C3 and WK Holdings, is titled C3 Arabia.
An international Foodtech venture
C3 was launched in 2019 by Sam Nazarian. Since then, C3 has pioneered the Foodtech space and become the fastest-growing restaurant group in history. C3 currently operates over 250 digital brand locations across the U.S. with an expansion pipeline to well over 1,000. 
This year, C3 launched its proprietary CITIZENS GO app, the industry's first alternative to third-party delivery platforms. The app features a culinary marketplace of C3 digital restaurants allowing guests to group their menu choices into a single order. 
C3 Arabia in Saudi Arabia
C3's expansion into Saudi Arabia is fully funded by Smart Food Holding, a division of WK Holding. WK Holding's portfolio includes:
RafaMFA, a joint venture between RAFA (Saudi Arabia) and MF Group (a Russian event production company)

RUSSAD, a Russian lifestyle company which helps others enter the Saudi market

SAPEG PE FUND, which facilitates foreign investments in Saudi Arabia.
"WK Holding is humbled to partner with hospitality legend Sam Nazarian, Founder and CEO of C3, whose pioneering track-record is unmatched", said Layla Abuzaid, Founder and CEO WK Holding. "C3's expansion throughout Saudi Arabia will democratize haute cuisine by owning the food tech space in the region and, we will assemble a best-in-class hospitality hub in the Kingdom for the region, for the world. We will unlock local talents, celebrate our vibrant culinary culture, and export globally. C3 in Saudi Arabia is a world-first; no other platform has such transformative capacity to unite nations."