Egg scandal update: EU calls urgent summit as political panic rises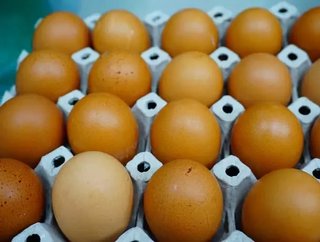 The European Commission has called for an emergency meeting to deal with the fallout of the egg contamination scandal. Millions of eggs have been recal...
The European Commission has called for an emergency meeting to deal with the fallout of the egg contamination scandal.
Millions of eggs have been recalled across Europe after traces of fipronil, a moderately toxic insecticide, were found in batches of eggs from Dutch farms.
The Netherlands has almost 1,000 lay hen factory farms which produce about 11bn eggs a year. Over half of these eggs are exported, mainly to neighbouring Germany.
Around 700,000 contaminated eggs are thought to have been sent to the UK - far more than the earlier estimate of 21,000. This accounts for 0.007% of eggs consumed in the U.K every year.
Twenty tonnes of fipronil-tainted eggs have also been sold to Denmark, the country's food safety authority says.
In the UK, processed foods containing eggs, such as sandwiches and salads, have been recalled from Sainsbury's, Morrisons, Waitrose, and Asda.
Similarly, supermarkets in Belgium, the Netherlands, and Germany - including Lidl and Aldi - have withdrawn millions of eggs from sale.
Yet, it is thought that many of the affected eggs will have already been consumed or expired before anyone was aware of the scandal.
According to the World Health Organisation, fipronil can cause damage to the liver, thyroid glands, and kidneys if ingested in large amounts over time.
After eating, adverse effects can include sweating, nausea, vomiting, headache, stomach pain, dizziness, weakness, and even seizures.
The UK Food Standards Agency (FSA) insisted that it is 'very unlikely' there would be any risk to public health from consuming these foods because the number of contaminated eggs is low however, they admitted they were still investigating the distribution of the eggs.
A criminal investigation has been launched to seek the scale and source of the egg contamination. About 180 Dutch farms have been temporarily shut down and investigators have reportedly arrested two people after conducting raids in the Netherland and Belgium.
Dutch officials are also carrying spot checks on chickens bred for meat over fears that they too have been contaminated with the toxic substance.
The scandal has sparked tensions between European countries after it emerged that Belgian officials knew about the contamination in June. Critics claim they but did not act fast enough to make the information public or trigger an EU-wide alert.
European Health Commissioner Vytenis Andriukaitis has called an emergency summit to deal with the egg contamination crisis and end the "blaming and shaming" which has emerged since the fallout.
In a statement, Andriukaitis said: "Blaming and shaming will bring us nowhere and I want to stop this.
"We need to work together to draw lessons learnt and move forward instead of losing energy on finger pointing."