The American Egg Board hires new Director of Sustainability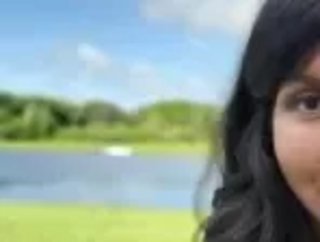 Hema Prado will drive hen welfare and clear production initiatives for eggs, to support producers, retailers, foodservices and manufacturers
The American Egg Board (AEB) has named Hema Prado as the director of sustainability. 
Prado has had over 20 years of experience working in the environment, agriculture and health industries, within the government, across nonprofits and the private sector.
The AEB is egg industry's national marketing organisation, located in Chicago.
Consumers learning more about food production 
Since the COVID-19 pandemic began, consumers have learned a lot about meat and dairy food production and sustainability. According to Ketchum Analytics' Brand Reckoning 2020 study:
77% of people associate sustainability with safety and recyclable/reusable packaging 

76% link it to economic viability of food production and less food waste

75% associate it with environmental protection
Under Prado, The American Egg board is focused on bringing greater clarity and scientific understanding across key issues in the fields of animal welfare, workforce and social responsibility. 
The American Egg Board is ready to face food industry challenges 
Prado wants to get started in tackling the various problems in the food industry.
"The issues we plan to address are complex. Sustainability entails everything from responsible environmental stewardship to animal welfare to food waste and much more", said Prado. "The solutions will require a big tent. I'm looking forward to engaging and partnering with our egg industry and agriculture stakeholders, our customers and parties outside of the industry — including environmental groups, technologists and thought leaders — to develop proactive, scientifically sound and rigorous solutions to the challenges we face. At the end of the day, we hope to not only prescribe how to effect and measure continuous on-farm improvement, but also to provide our partners in retail, foodservice and manufacturing with the data and tools they need to track and forecast the industry's progress and drive their own decisions."
The American Egg Board has kept up with customer concerns and plans to deliver the products and the information that they need. 
"Everything we do at the American Egg Board is designed to meet consumers where they are and is derived from data and insights", said AEB President & CEO Emily Metz. "Hema Prado has the experience and expertise to lead the research and education programs that will support the egg industry and its customers in telling this important production and environmental story and innovating around these values — securing the consumer's trust and assuring prosperity for future generations of U.S. egg farmers."