Coca-Cola Releases 11th Annual Sustainability Report for 2014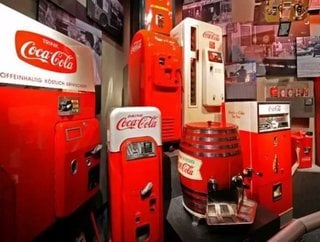 Today The Coca-Cola Company released its 2014 sustainability report. So how does the company stack up when it comes to meeting the goals it has set for...
Today The Coca-Cola Company released its 2014 sustainability report. So how does the company stack up when it comes to meeting the goals it has set for itself to reach between now and 2020?
According to its newly released report, Coca-Cola has made progress in several fields encompassed within the company's framework of "Me, We, and World" – or in other words well-being, community, and environmental issues.
"Coca-Cola can only be as healthy, vibrant and resilient as the communities we proudly serve around the globe. That's why we're working together with our bottling partners across our system to build stronger, more active communities and advance environmental conservation," said Muhtar Kent, Chairman and CEO at The Coca-Cola Company, in a press release launching the report. "Unlocking the collaborative power of the Golden Triangle of business, government and civil society organizations allows for a much greater collective impact than any one organization or even sector could hope to achieve alone."
Some ways in which Coca-Cola is meeting its goals include:
ME
Some of Coca-Cola's well-being goals include offering a larger array of low- and no-calorie beverage options, as well as offering clearer nutritional information, in an effort to help combat obesity epidemics. Coca-Cola is already making progress toward these goals in several ways, including its continuing rollout of lower-calorie Stevia-sweetened Coca-Cola Life and the recent announcement of its partnership with PepsiCo and Dr. Pepper Snapple Group to cut soft drink calorie consumption by 20 percent. As that partnership involves packaging and the way that soft drinks will be displayed and distributed, the initiative falls under Coca-Cola's responsible marketing goals as well.
WE
One of the most vital community issues that Coca-Cola has vowed to tackle over the next decade is women's issues – the company set a goal to "enable the economic empowerment of 5 million women entrepreneurs across our value chain" by the year 2020. Coca-Cola aims to achieve this through its 5by20 program, and according to its sustainability report the results are already gaining traction: "As of December 31, 2013, our 5by20 programs had enabled more than 550,000 women in 44 countries since 2010," reads the press release. "More than 255,000 women were impacted in 2013, an increase of more than 50% over the previous year."
Coca-Cola also met its charitable contributions goal of giving back at least 1 percent of its operating income to charitable causes. According to its sustainability report, in 2013 the company invested $143 million (1 percent of its operating income) toward the support of sustainable community initiatives.
WORLD
Coca-Cola reports that it is "on track" regarding its plan to balance its water usage by the year 2020, moving toward the ability to return an equivalent amount of water to communities as it uses in its beverage and manufacturing. According to the report, Coca-Cola provided 108.5 billion liters of clean water via partnerships with over 500 community water projects in more than 100 countries – Coca-Cola estimates that this represents a 68 percent return on the water it used for production in 2013, which is already an 8 percent improvement over its efforts in 2010.
The company is also ramping up its sustainable packaging and climate protection efforts, distributing PlantBottle packaging and investing in the reduction of its manufacturing and supply chain carbon footprint. "We're investing in sustainability because it helps us grow our business, make a positive difference for the people and communities we serve, and protect the environment we all share," said Coca-Cola Company Chief Sustainability Officer Bea Perez in the company's release. "The results in our report reflect Coca-Cola's commitment, our employees' passion, and the power of our many partnerships."
There is still a lot more work to do for Coca-Cola to meet all of its sustainability goals before 2020, but the company appears to already be well on its way. Check out the full Coca-Cola Sustainability Report here.