Coca-Cola Names a New Chief Marketing Officer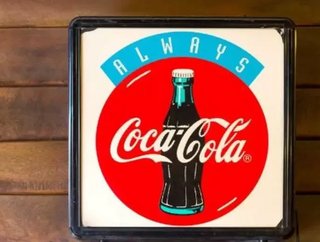 The Coca-Cola Companys marketing department is in for a change. This week Coca-Colas Chief Marketing and Commercial Officer Joe Tripodi announced that h...
The Coca-Cola Company's marketing department is in for a change. This week Coca-Cola's Chief Marketing and Commercial Officer Joe Tripodi announced that he is retiring at the end of February 2015 after more than seven years in the role.
According to the company, which announced his departure on Thursday, Tripodi has played an integral role in the company since joining the team in 2007 and was responsible for launching one of the Coca-Cola brand's most successful global marketing campaigns ("Open Happiness"). Tripodi's work with Coca-Cola also won numerous awards and helped to net the executive an induction into the American Marketing Association Hall of Fame.
"During his tenure, Joe has successfully led our Company's worldwide marketing and commercial organization, and played a vital role in building and leveraging our marketing capabilities and talent around the globe," said Muhtar Kent, Chairman and Chief Executive Officer, The Coca-Cola Company, in an official statement announcing Tripodi's impending retirement.  "I want to thank Joe for his leadership, dedication and many contributions to our business, and wish him and his family much happiness in his retirement."
Tripodi will be succeeded as CMO by Marcos De Quinto, who is currently serving as President of The Coca-Cola Company's Iberia Business Unit and Vice President of its Europe Group. De Quinto has actually been a part of the Coca-Cola team for longer than Tripoli, having helmed his current position since 2000 with smaller marketing roles throughout Europe and West Asia prior to that.
"Over his tenure with Coca-Cola, Marcos has been known for his ardent passion for our brands, our business and our system, as well as his strategic capabilities," Kent continued in The Coca-Cola Company's statement. "Although Marcos' DNA is that of a marketer, he has held a number of leadership roles throughout his career and he will bring a global view with strong operational experience to this key role.  Through Marcos' leadership, the Iberia Business Unit has become one of our best marketing centers of excellence worldwide. Our global marketing organization will benefit greatly from Marcos' proven track record of success and his unique combination of world-class operational and marketing expertise."
De Quinto will move into the CMO position at the start of the new year, with the outgoing Tripodi staying on briefly to help with the transition.